FOR MILITARY SPOUSE EMPLOYMENT PARTNER CONSIDERATION
On Oct. 18, 2023, KidsCare Home Health will join the Defense Department Spouse Education and Career Opportunities program and Military Spouse Employment Partnership for an induction ceremony and annual event in Alexandria, Virginia. KidsCare Home Health joins more than 70 new partners to MSEP — bringing the number of employers to more than 700.
Military spouses have long struggled with maintaining employment due to PCS moves and other challenges associated with military life. Unemployment among military spouses stood at 21%, according to the 2021 Survey of Active-Duty Spouses. The same year, overall civilian unemployment was 5.3%, according to the Bureau of Labor Statistics.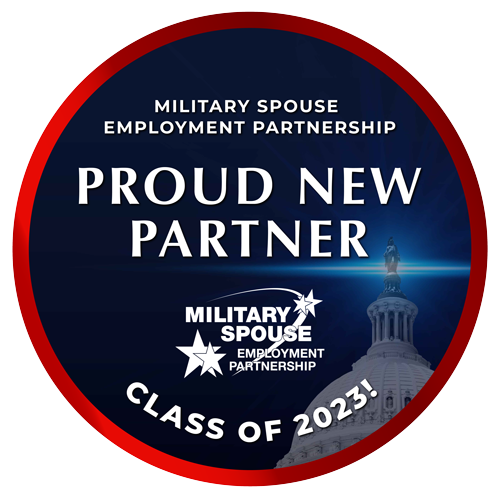 MSEP connects military spouses with hundreds of partner employers who commit to recruiting, hiring, promoting, and retaining military spouses. Since its inception in 2011, MSEP employers have hired more than 275,000 military spouses.
Providing opportunities to spouses for meaningful employment strengthens financial stability among military families, which promotes force retention and military readiness which are essential to national security.
"KidsCare Home Health is proud to partner with The Department of Defense Military Spouse Employment Partnership (MSEP). We are grateful for the service and sacrifice of military spouses and their families.

Erik Baker

President
About Spouse Education and Career Opportunities