In cases where a child is recuperating from surgery or managing a chronic medical condition, the importance of tailored pediatric care cannot be overstated. This specialized care is not only essential for the child's health and well-being but also serves as a crucial support system for their family and caregivers. However, when this care occurs in an unfamiliar setting, such as a hospital, scheduling and managing specialized child care or therapy appointments can overwhelm all involved.
Recognizing the many home health benefits alongside her pursuit to provide top-quality therapy, pediatric speech therapist Cortney Baker founded KidsCare Home Health in 2003. She believed that the care and therapy of children with special needs are most effective when conducted one-on-one in a familiar environment that includes family members and caregivers. Since then, the pediatric home health care provided by KidsCare has expanded to include hundreds of speech, physical, and occupational therapists, pediatric nurses, and patients across the U.S.
Personalized Care Plans Based on Your Child's Diagnosis
KidsCare Home Health specializes in quality pediatric home health services, including personalized care plans tailored to each child's developmental or medical needs. Developed by interdisciplinary teams, KidsCare's specialized home health services include high-quality, individualized care designed to help pediatric patients reach their full potential in the comfort and safety of familiar environments, such as home or school.
Although KidsCare Home Health began with pediatric speech and language therapy services, their specialized care services have expanded to include physical and occupational therapy, as well as in-home pediatric nursing. However, one thing has not changed since KidsCare Home Health's inception – a steadfast commitment to providing quality health care to every child.
Comfort and Convenience
There are numerous benefits of pediatric home health care, including familiar surroundings and convenience amidst times of change or uncertainty. Many children with special medical or developmental needs likely do not understand what is happening or why their routine is changing – which may cause confusion or distress. However, when new routines, including therapy or medical services, are introduced and enveloped in home comfort, the change can be more manageable – and less stressful.
Furthermore, pediatric home health services ease the burden of time and logistics management for the entire family, especially the parents or primary caregivers. Rather than struggle to manage numerous therapy appointments, caregivers can conveniently schedule the care to come to them, reducing logistical stress. For families requiring specialized medical care at home, this also translates to reduced hospital visits, less routine disruption, and the ability to focus on emotional support.
Professional Pediatric Staff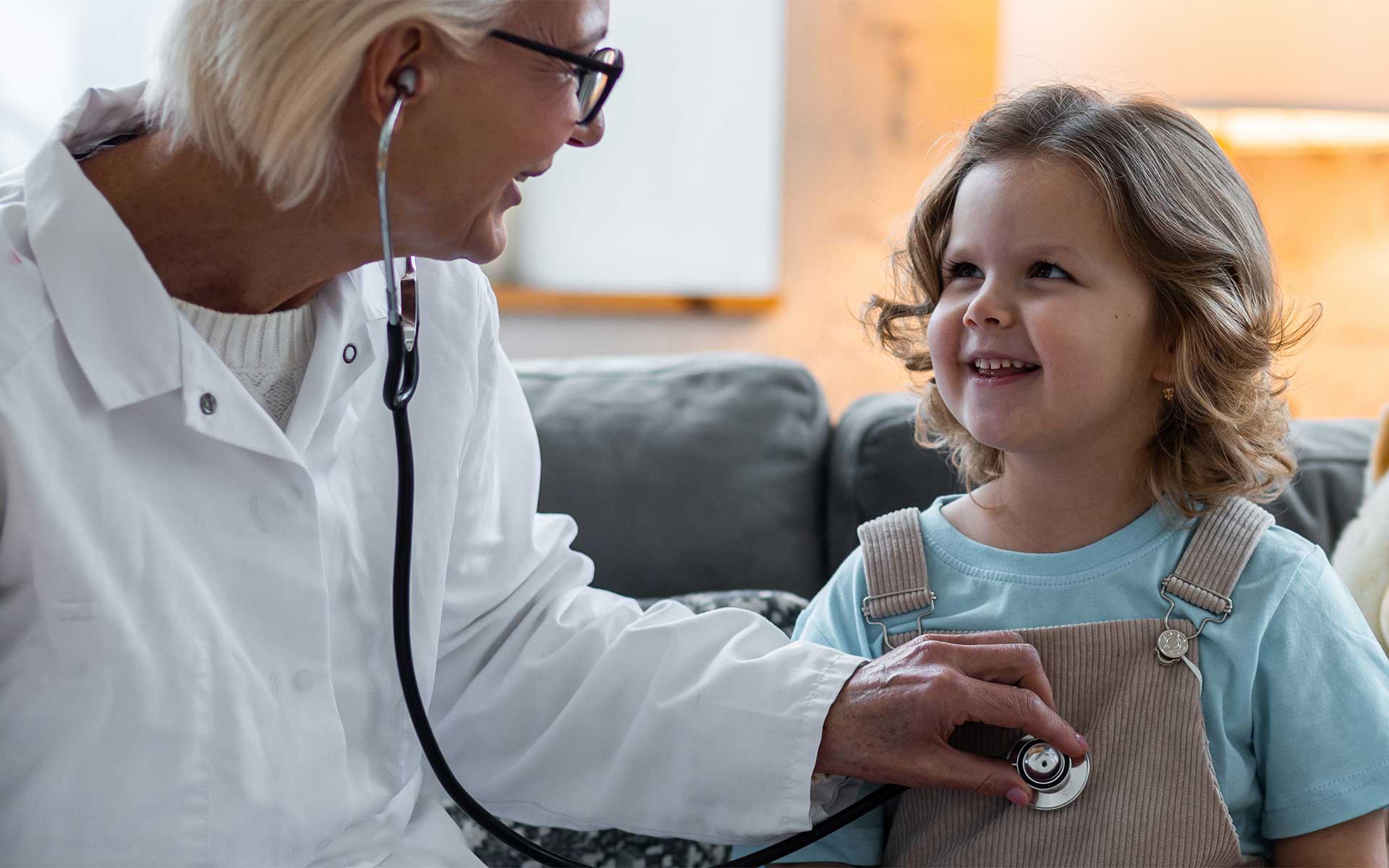 Pediatric home health service affords the same level of care offered in medical settings, i.e., trained medical professionals and fully licensed therapists. For example, at KidsCare Home Health, top-quality C.A.R.E. is our mission. Our professional pediatric staff includes highly qualified, well-trained experts in their fields who are supported by a company-wide commitment to continued growth and development through mentorship, training, ongoing education, and professional development opportunities.
Parental Involvement and Support
Among the many benefits of pediatric home health care, the parental involvement and family support afforded by this type of service certainly top the list. In many cases, home health care providers work collaboratively with parents, which can foster a sense of ownership and partnership in the child's care not otherwise experienced in a hospital setting.
Furthermore, active involvement by the family in the routine of home health care establishes a supportive and educational environment, strengthening the emotional support necessary for the child's overall well-being and recovery.
Cost-Effective Care
Pediatric home health care can be a cost-effective solution for families when compared to prolonged hospital stays. Several factors support affordable pediatric care at home, including reduced hospitalization costs, lower service overhead costs, and reduced transportation and ancillary costs.
Also, hospitals can be a hotspot for germs, which can interfere with a child's recovery and progress, unlike home environments with far less traffic and exposure opportunities. Finally, most commercial health insurance and Medicaid plans cover the cost of pediatric home health care services.
Improved Quality of Life
For most patients and their families, the many benefits of pediatric home health care translate to an improved quality of life. This type of specialized child care can have a profound and positive impact on a child's physical health improvements and emotional well-being by providing the comfort of familiar surroundings, emotional support from involved family members, and opportunities for continued development through one-to-one care.
Additionally, the benefits extend to the child's family, fostering a holistic, supportive environment for treatment and care – as conveyed by this KidsCare Home Health client's testimonial.
"My son loves his therapist. In the short time that he has been visiting our home, I have seen so much improvement, and I can't wait to see all of the progress in the future as my child grows and learns. It's scary when someone you do not know comes to your home and is going to work with your child. I was worried and unsure of how they would interact and if my older child would feel left out. To my surprise, all of my worries/questions had gone right out the window after just 1-2 visits. He includes my 3 yr old daughter in their activities, and the dynamic between the three of them is so fun to watch. If you are looking for the right therapist for your child, I highly recommend KidsCare.

Lindsey
Why Choose KidsCare Home Health?
When deciding how to choose the best pediatric home health services for your child and family, look no further than KidsCare Home Health. Spanning two decades of providing professional pediatric care at home, KidsCare firmly believes home health therapy services should always revolve around you. Our clinical teams comprise more than 700 licensed pediatric therapists and nurses nationwide. We diligently conduct background checks and thorough orientations for our therapists before any home visit, ensuring that your specialized child care is thoroughly screened for your peace of mind.
With the flexibility to see patients in their homes, our therapists can customize a care plan to improve the quality of life of your child. Also, each session includes one-on-one training with your child and caregiver instructions.
We believe in the value of highly personalized, affordable pediatric home health services conducted in a familiar environment that includes family members and caregivers, and our convenient online parent Portal provides hassle-free scheduling and anytime access to individualized plans of care and therapy notes.
At KidsCare, we are committed to building on our foundation of changing lives through C.A.R.E.
Commitment: KidsCare Home Health employees demonstrate a commitment to the pursuit of quality in service to our patients, their families, and our communities.
Accountability: Accountability is the consistent pursuit for a higher level of professional excellence.
Results: Results are the successful achievement of goals through hard work and determination.
Ethics: KidsCare Home Health employees will act in the highest standard of ethical conduct by doing the right thing – even when no one is looking.
When infants and children with chronic, complex, or special medical needs require comprehensive care, the process of securing specialized treatment and services can be overwhelming for parents and families. However, choosing pediatric home health services, like KidsCare Home Health, overcomes the many hurdles of securing specialized child care while enhancing the child's health with home care and comfort.
The benefits of pediatric home health are numerous, including personalized care plans provided in the comfort of your home by professional pediatric staff, family involvement in treatment and care, and cost-effective services – all of which contribute to the overall well-being and quality of life for the child and their families while reducing the financial burden on the healthcare system.
Are you ready to improve your child's health with home care?
Contact KidsCare Home Health Today for a Consultation
Get in Touch