Committed to building on our foundation of changing lives through

C.A.R.E.
Need Care?
Find A Career
Commitment. Accountability. Results. Ethics.
Committed to building on our foundation of changing lives through

C.A.R.E.
Need Care?
Find A Career
Commitment. Accountability. Results. Ethics.
Committed to building on our foundation of changing lives through

C.A.R.E.
Need Care?
Find A Career
Commitment. Accountability. Results. Ethics.
We're celebrating 20 years of Commitment, Accountability, Results and Ethics in pediatric home health care. Thank you for your trust in our teams and your continued support of our mission.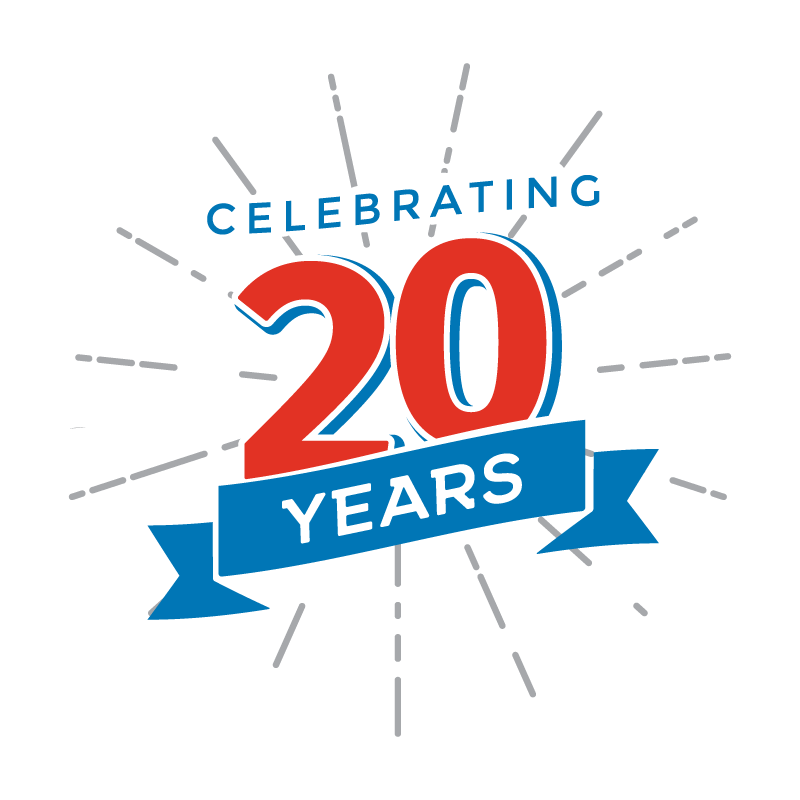 Our Services
Kidscare Home Health currently offers home therapy and private duty nursing. We are committed to providing you and your child the highest quality care with the highest quality specialists.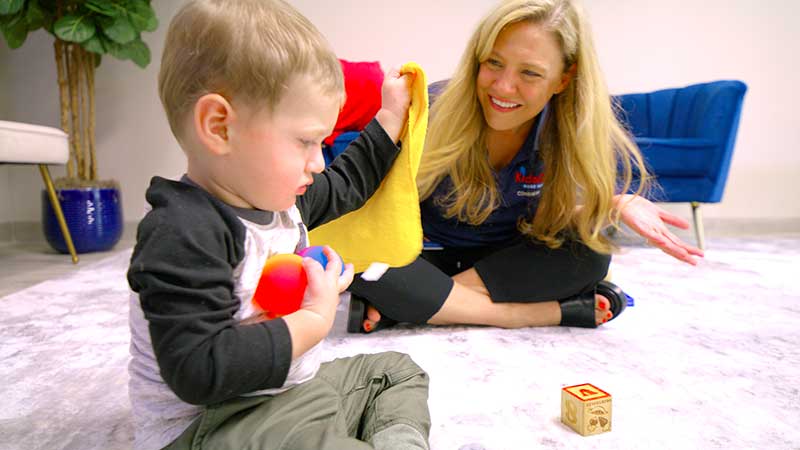 Private Duty Nursing
Our highly qualified nurses work alongside our therapists, providing children the best possible care specific to your child's needs 7 days a week, 24 hours a day.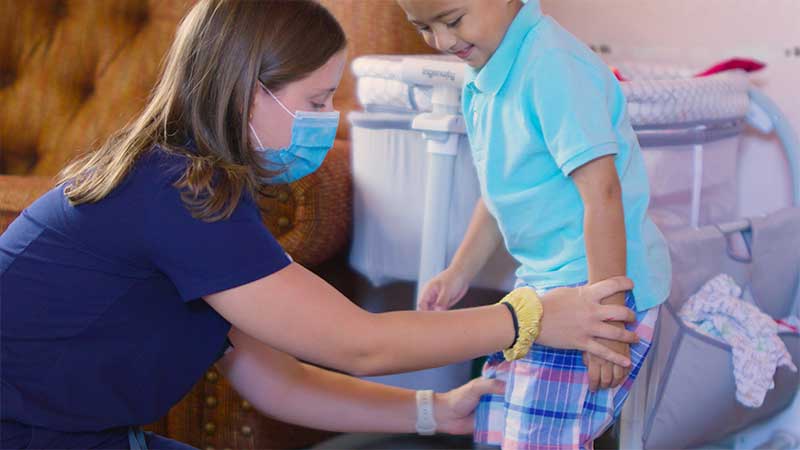 Home Therapy
Our diverse team of specialists are experts and work with children in a variety of areas including: Physical, Occupational, and Speech/Language Therapy.
KidsCare Home Health is committed to building on our foundation of changing lives through C.A.R.E.
Deeply rooted in the philosophy that excellence is achieved through continuous improvement, KidsCare Home Health is committed to offering our employees a stable, nurturing work environment, and to growing within the pediatric communities in the areas we service and beyond.
Our commitment to excellence in service is surpassed only by our commitment to ethical professionalism, personal integrity, and dedication to the children we serve and the lives we have the privilege of touching.
Read More
Service Areas
KidsCare Home Health provides services nationwide and is continuing to expand to more states.
About Us
KidsCare Home Health is a pediatric home health agency serving children with special needs across the country. We focus on nursing, speech therapy, physical therapy, and occupational therapy as well as provide case management for children up to 18 years old.
KidsCare Home Health has been providing quality pediatric home health care to the Dallas/Fort Worth metroplex since 2003, when speech therapist and company owner Cortney Baker started treating children in their homes.
Learn More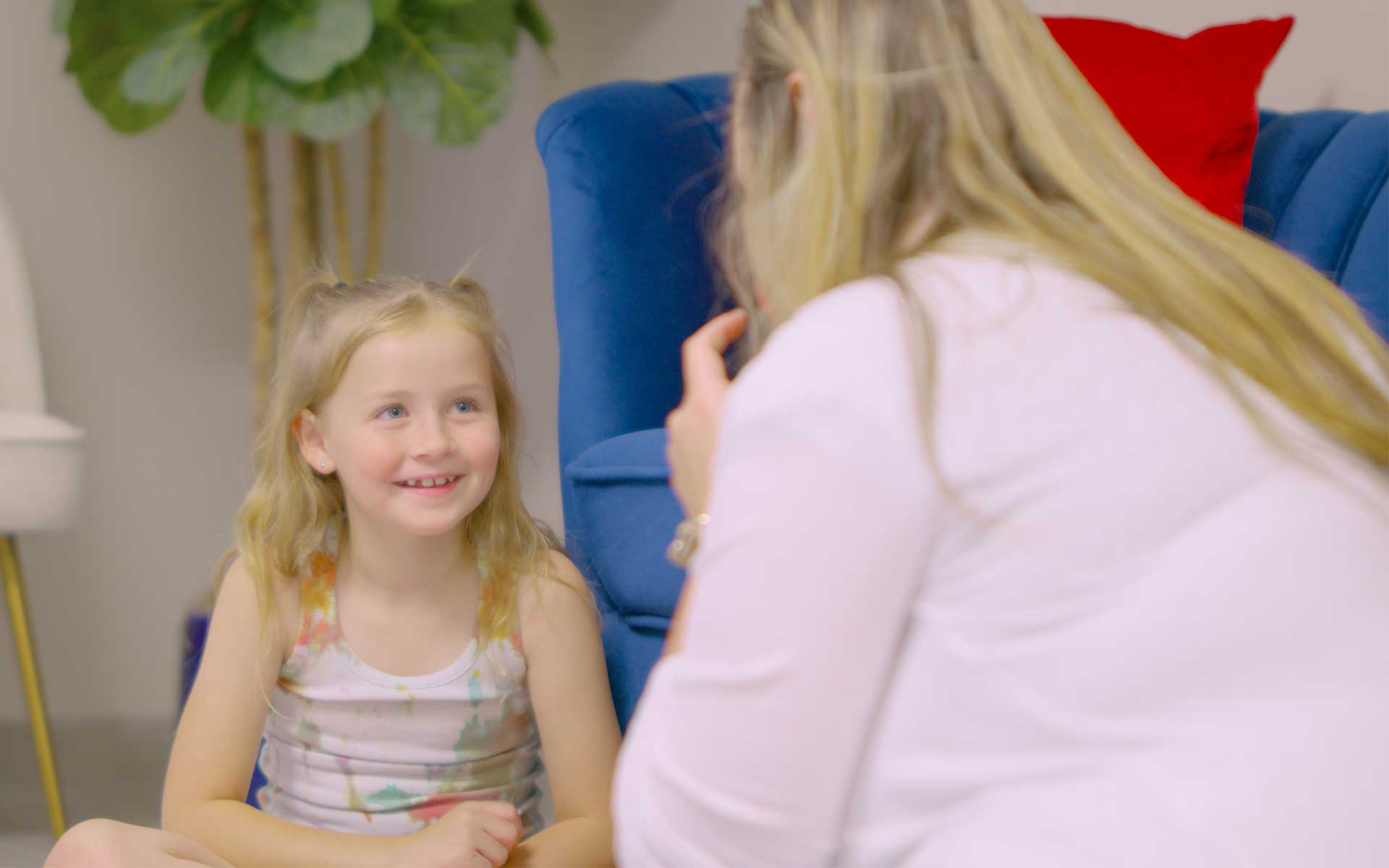 KidsCare is a wonderful agency with therapists who are changing the world one child at a time. We have had the pleasure of working with Ms. D who I consider an angel walking this earth. She is an exceptional therapist who has been the reason for my son's progress. He is doing so well and my heart is so thankful. If you are looking for an occupational therapist who is AMAZING it is Ms. D. She is the true definition of everything you want and need. We have been with her for slightly over a year and she has changed our lives. Our son has also worked with speech therapists at KidsCare who have also made a huge difference. The therapists with this agency are flexible and caring.

Sylvia Rocio
My Son (4yrs old) and I are currently clients of KidsCare and Taylor is our Speech Therapist. We reside in Garland,Tx and have welcome Taylor as our family. KidsCare is always on top of things when it comes to the care of their patients. Communication is always timely, effective, and follow up on previous contacts. Samantha is Taylor's supervisor and does my sons evaluations and is awesome! My Son LOVES Taylor and adjusted perfectly as soon as she entered our lives. I am always comfortable and confident in the care she gives him. As long as he needs therapy, we will always be clients of kidsCare and pray Taylor can be our therapist. WE LOVE YOU TAYLOR!!!! You are out of this world AWESOME!! ❤️

Aletra Peaches
My son loves his therapist. In the short time that he has been visiting our home I have seen so much improvement, and I can't wait to see all the progress in the future as my child grows and learns. It's scary when someone you do not know comes to your home and is going to work with your child. I was worried and unsure how they would interact and if my older child would feel left out. To my surprise all of my worries/questions had gone right out window after just 1-2 visits. He includes my 3 yr old daughter in their activities and the dynamic between the three of them is so fun to watch. If you are looking for the right therapist for your child, I highly recommend KidsCare.

Lyndsey Obrien
We found KidsCare speech therapy based on the recommendation from our pediatrician. At first to be honest I was disappointed that they don't take our insurance however I am very happy with the service and flexibility. Our therapist Whittney is amazing. My son has completed his second session and we can already see a big difference in his confidence. So in spite of everything financial- we are very pleased and would highly recommend their services.

Tinnifer Cowey
I am so thankful for the care my daughter has received from her therapy Kaity. She is amazing and my daughter loves her. We recently had a major breakthrough the almost brought me tears and we all celebrated. As a mom, it's priceless to have someone that you can trust to empower your child. With so much success, our sessions are nearly coming to a close and it's bittersweet. Thanks!

Teia Jones
Career Opportunities
We are always on the lookout for caring and talented people who are passionate about home healthcare for children.
Join Our Team