If you look up "holiday" in the dictionary, here is the general definition: a day of festivity or recreation when no work is done. This definition is – interesting, to say the least, especially for those of us with children and large, extended families. In truth, the holidays are usually filled with anticipation, expectations, and lots of planning. Because for a time of 'recreation when no work is done' – there certainly seems to be an endless to-do list of preparations in anticipation of gathering together.
Let's be honest; the holidays can be a lot of work. Seeing and spending time with family and friends is lovely, and memory-making is priceless. Yet, when you have a child with autism, the anticipation of veering away from structured routines can be stressful. So, we have compiled a list of recommendations and tips for how to both prepare for and handle autism meltdowns when facing holiday disruptions.
Preparation is the Key
Preparation is an essential tool for managing autism during holiday situations. If you can, we recommend leaning on family members to help with ancillary preparations outside of your autistic child's needs, such as travel planning, gift buying, meal planning/preparation, or packing.
As you visualize the holiday unfolding, consider the situation from all angles. Where you are going, where you are staying, and what activities you will be doing. Mapping this out and making lists beforehand while incorporating the tips we'll discuss next can help you plan how to handle behavior problems with autism while traveling, celebrating the holidays, and spending time away from home. The goal is to be prepared for the events to come and have a plan for addressing stressful situations to minimize disruption and triggers.
Identify All Potential Triggers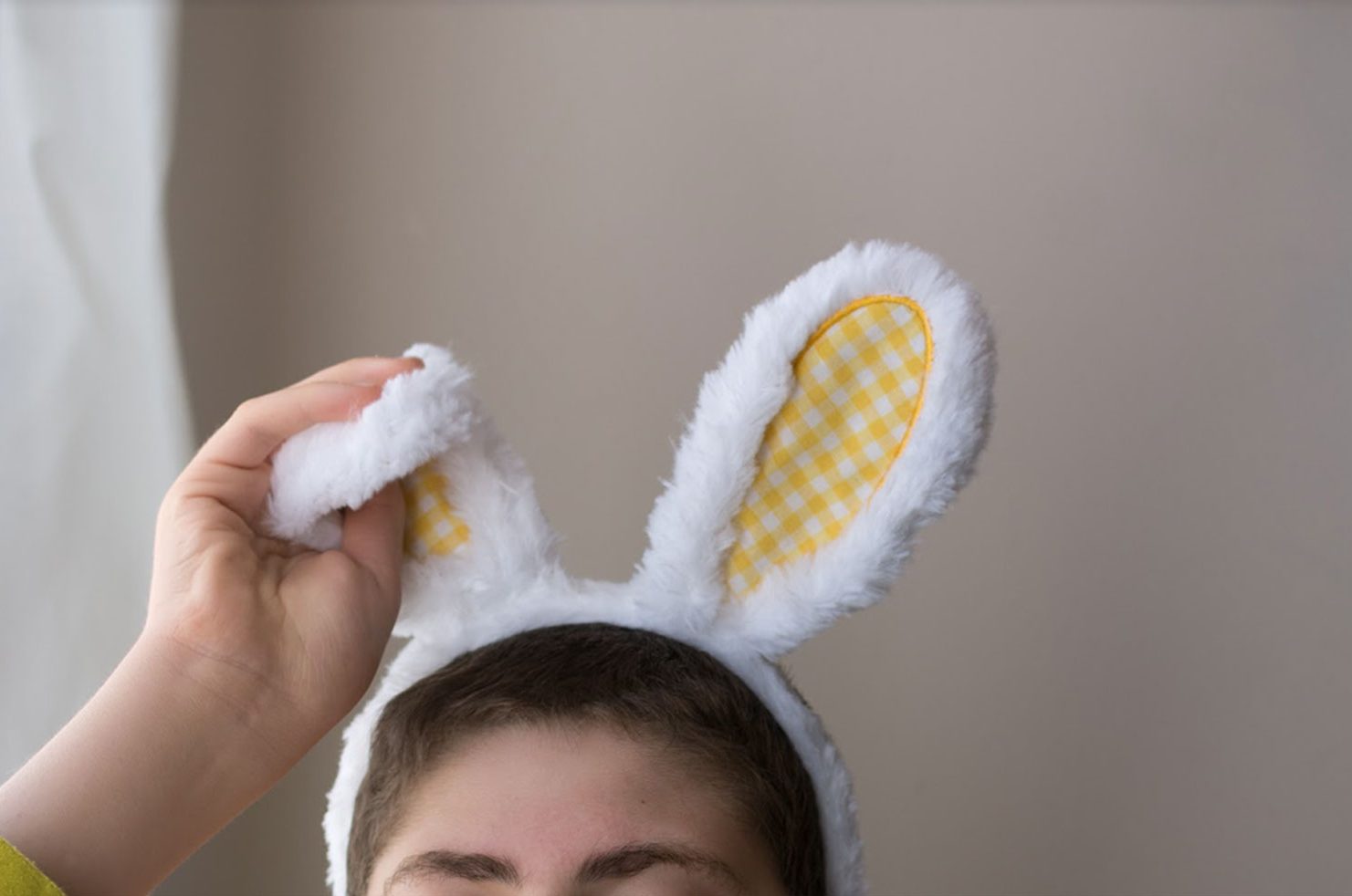 Identifying the triggers that may occur is a big part of determining how to handle autism tantrums before they can occur. This is a big part of the preparation and can help deflect meltdown situations before they occur. We recommend involving others in this process.
As you begin to prepare for a holiday event with other family members, ensure you are communicating with your child as well. Setting expectations and explaining general activities throughout the weeks leading up to the event can help ease transitions. Read your child a social story and provide a visual schedule related to the holiday event you are attending.
Managing expectations ahead of time are your best defense against triggers out of your control. Identifying all of your child's potential triggers also includes packing tools to address triggering situations. For example, pack noise-canceling headphones for loud or noisy environments that cannot be avoided.
Gradually Introduce Changes
Routine disruption from travel and other events around the holidays can be manageable if your child has plenty of time to absorb and prepare for the event. So, plan ahead as much as possible and gradually introduce changes on the horizon. For example, if you are decorating the house for the holidays, plan to do so slowly over some time. Presenting your child with a visual calendar of what will be happening and how they will be involved can help prepare them for the routine deviations ahead.
If you know your child has aversions to certain food textures, smells, or appearances, practice positive interactions with varying textures of foods prior to departure (e.g., squish peas with fingers, mash potatoes with fork, wiggle spaghetti across plate) and come prepared with foods your child consistently enjoys.
Avoid Decorations That Might Be Disruptive
Most holidays are steeped in traditions, many of which can be sensory triggers. From flashing lights around winter holidays to fireworks on independence day, we cannot control how others behave – but we can try to maintain our environment as much as possible.
For example, if your toddler is sensitive to bright lights and you will be visiting family over the winter holidays, have a conversation with your relatives before you arrive. Ask them to avoid blinking lights around the house or on the tree. Communicating the situation with all involved and asking for cooperation will help everyone understand how to handle a 2 year old with autism and high sensitivity to light.
Teach Your Child How to Ask For Support If They Feel Overwhelmed
As the holidays approach, communicate the plans with your child so they understand change is coming. As you share the details of the upcoming events with them, take this opportunity to introduce a signal they can use to indicate stress. It can be an item or a code word.
When a situation begins to feel uncomfortable, instruct them to use the thing or phrase, which will be their signal – and your signal – that a break is needed. You can introduce visual help like images, signs, and explain your child to use them when they feel like they want to be removed from the situation. Practice that approach. This activity can help calm your child, focus their attention, and allow you to change the situation.
If Traveling, Prepare Their Favorite Foods, Toys, Books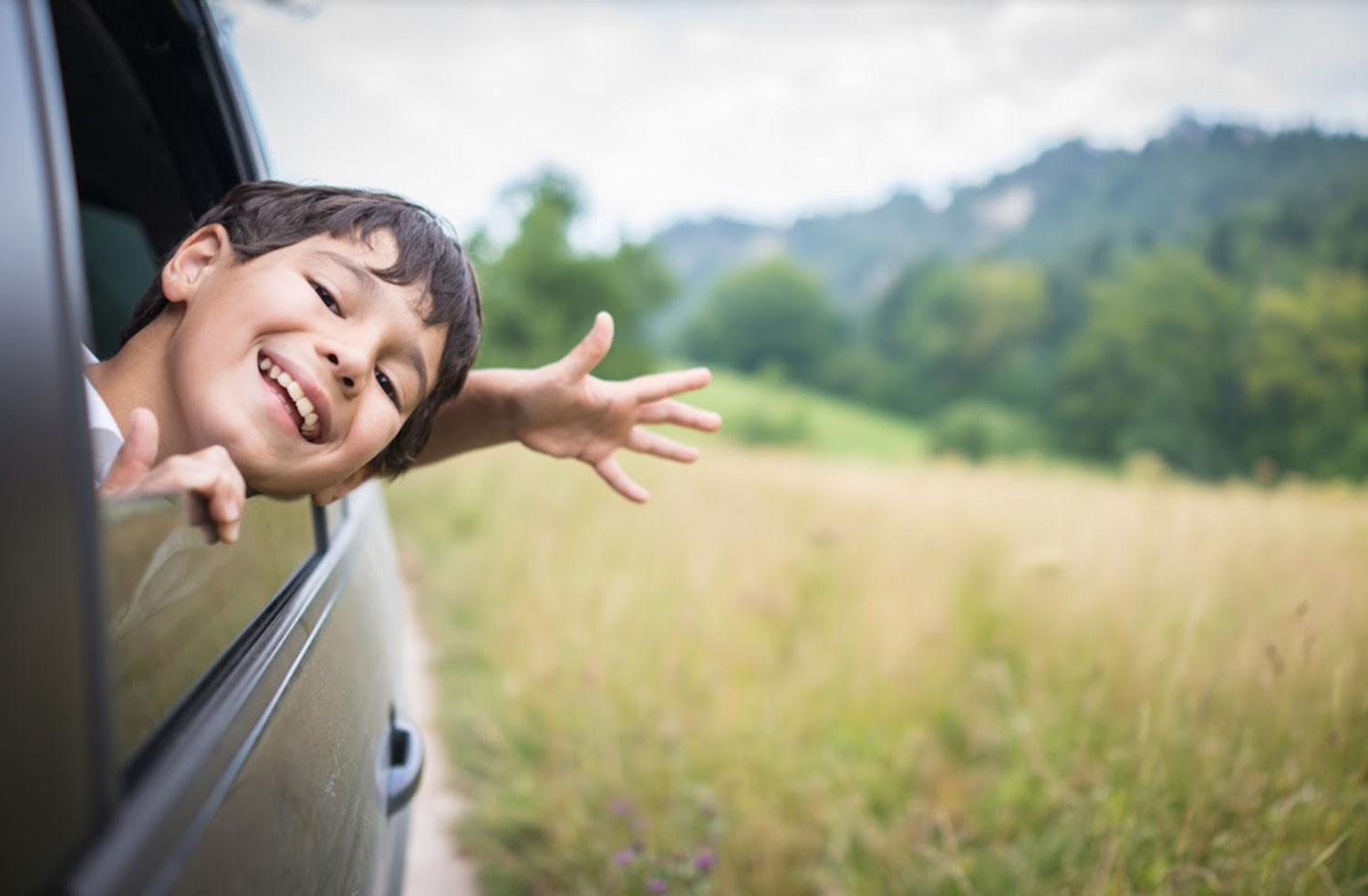 Traveling is stressful for all of us, and it can be especially with autism and the holidays. Creating a comfort pack to carry with you throughout travel will help when triggering situations arise. Fill your comfort pack with your child's favorite foods, toys, books, etc. These items are great for distraction and can encourage focus.
Making stops along the way is often a part of traveling. While necessary, this can also be a time in which "transitioning" in/out of the car causes disruption. Minimize the amount of times you'll have to stop to get out of the car if possible. When you do stop, utilize appropriate "preferred" tools to encourage transitions, i.e. music, toy/object, movement breaks.
For instance, instead of "using the restroom" encourage them that we are getting out to jump 5x. And upon returning, turn on the child's favorite song in the car. These are just a few ways that may help make the inevitable pit stop transitions go a little more smooth!
Avoid Any Surprises
Among our list of autism and the holidays tips, this is possibly the hardest to control outside of your family environment. However, you can explain to the family that changes to routine can be hard for children with autism. Then, share your child's regular routine with them, such as breakfast, lunch, dinner, and bedtimes, and ask everyone to help stick to the timetable as much as possible. That way, the "fun uncle" will know watching a late movie is out of the question.
As for your child with autism, explain the holiday plans in detail, so they know what to expect and when. Share the planned events with your child ahead of time with as much detail as possible. You can try putting up a visual schedule, like photos or a calendar on the wall. Doing so will give your child an idea of when to expect parties, outings, and other special events.
In addition to a visual calendar, you may choose to create a playlist of holiday photographs from the previous year, especially those that bring back positive memories. This can trigger a positive response in helping the child recall past experiences and prepare for new ones.
Know Your Child's Limits
Autism and the holidays are not always a great match, no matter the holiday and time of year. Autism holidays are not like holidays for regular children, where bright lights, loud noises, and surprises are exciting and fun. For children with autism, these can be very triggering events and lead to significant distress.
Therefore, knowing how to handle autism meltdowns depends on knowing your child's limits. As is the theme of this article – plan to avoid extending sensitivity limits. Also, share your knowledge with the entire family. The more they know, the more they can help make events as stress-free as possible during the holidays.
Prepare a Quiet Place For Them
A quiet space provides solitude and comfort for autistic children, and it's often critical to providing comfort and managing meltdowns. It's OK if your child needs to spend some time alone amid so much excitement. Involve the family and select the space together so everyone understands that it is a place for retreat and should be a distraction-free zone when in use.
Try To Adhere To Their Routine As Much As Possible
Routine is one of the most important tools in your arsenal. When it comes to autism and the holidays, try to stick to your child's regular routine as much as possible. Although this may be difficult while away from home or when the family is visiting, every bit of normalcy you can achieve will help.
Stay In Touch With Your Treatment Team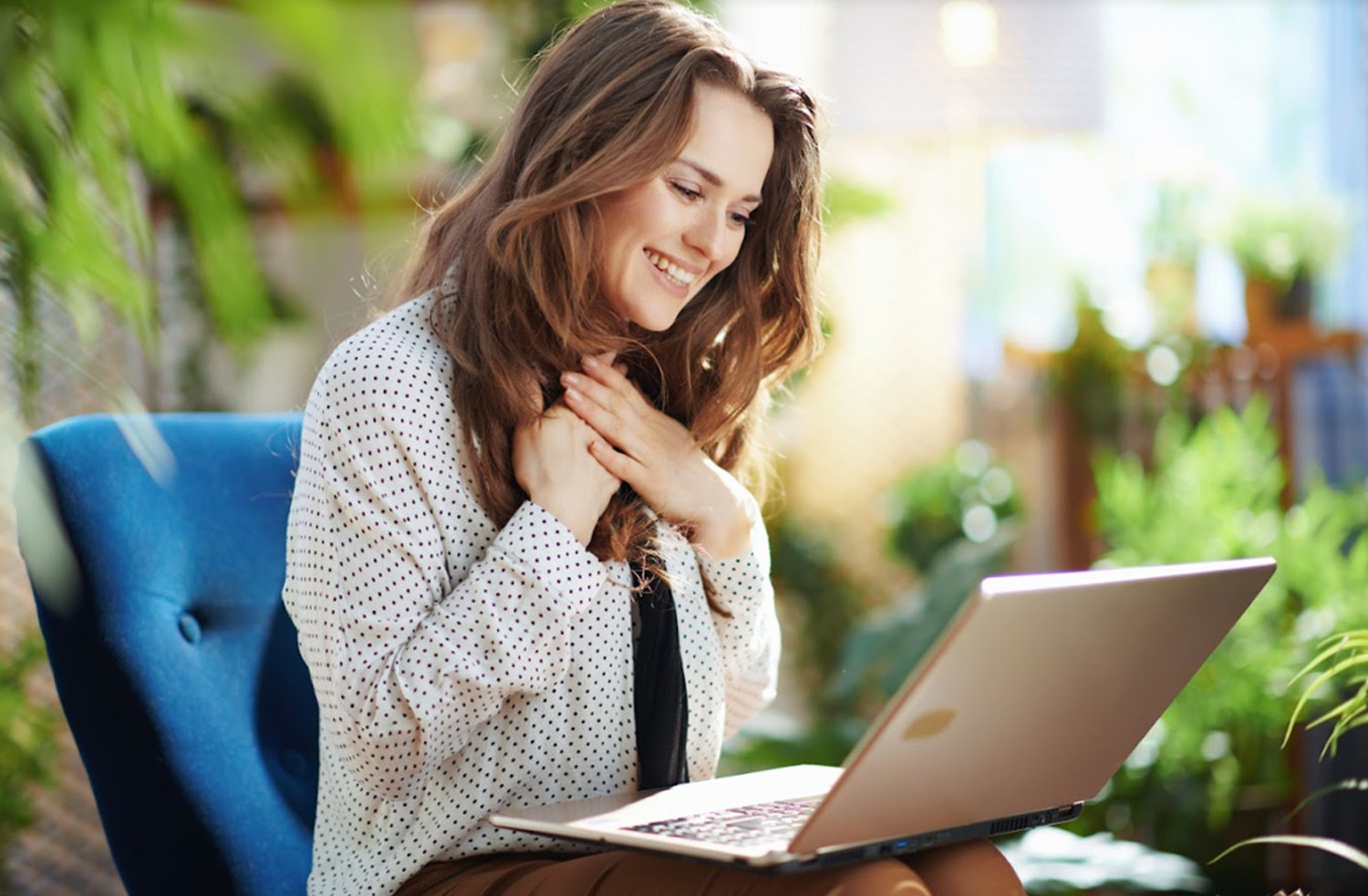 If your child undergoes treatment or therapy, keeping their treatment team in the loop is essential. They may have important feedback or advice regarding the plans or special instructions for reaching them in emergencies. Try to plan around sessions or treatment appointments. Fortunately, many treatment teams now offer virtual options, which can work in a pinch.
As you can see, the central theme of these autism and holidays tips is preparation. Being prepared for the holidays can help determine how to handle autism meltdowns in new and different situations. It can also help your child understand and accept new conditions and people. And overall, being prepared can help you find joy in the holidays while creating memories to treasure.
At KidsCare Home Health, we believe in achieving your child's goals one step at a time. Our therapy services address the symptoms associated with autism spectrum disorder and include speech therapy, occupational therapy, and physical therapy. These services are conducted in the comfort of your home by professionally trained therapists committed to the highest quality of compassionate care.
Contact us today to discuss home health services for your child.