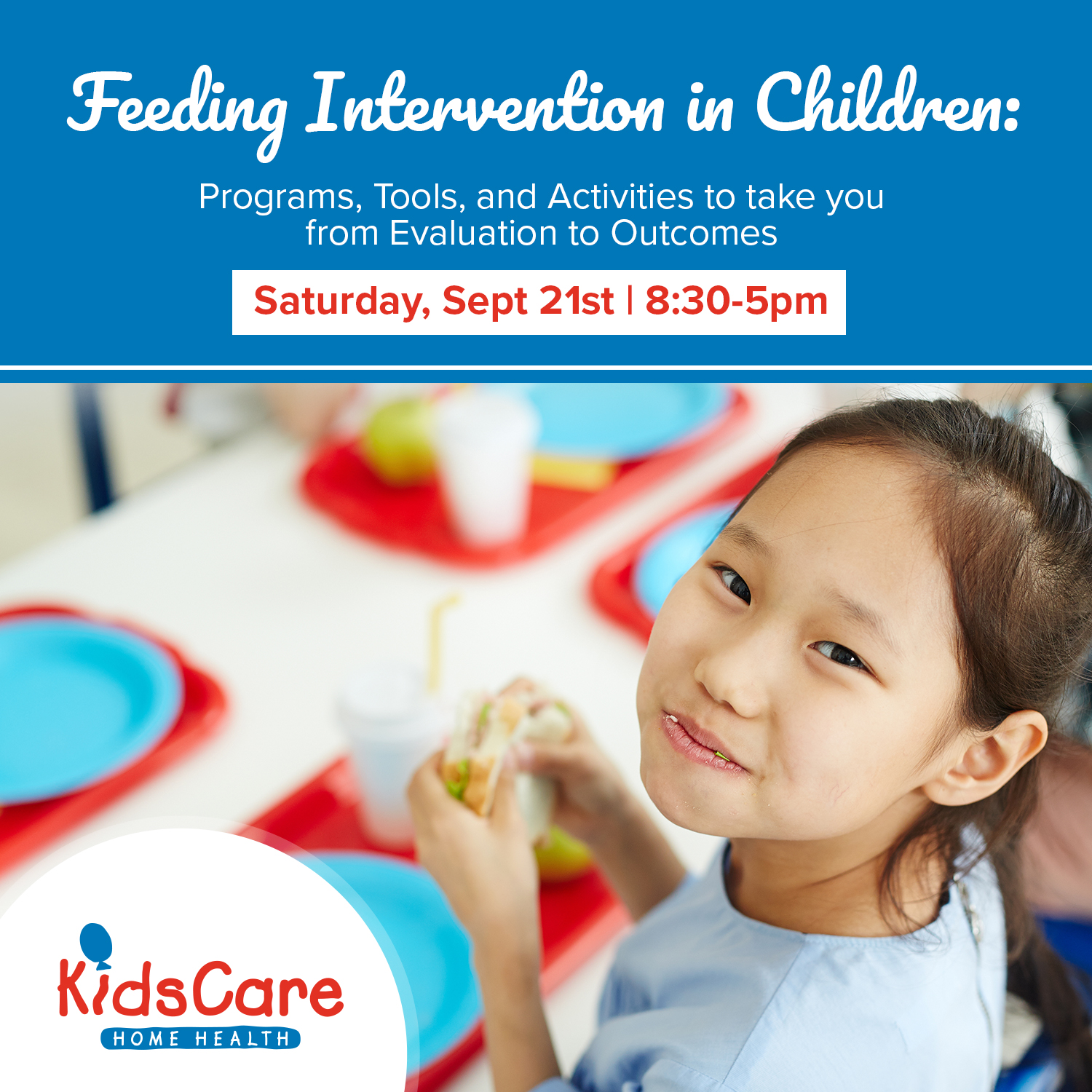 Calling all Speech and Occupational Therapists!
Join us for our Fall CEU Course held in Houston!
This 6 hour seminar is jam packed with tools and techniques to help clinicians implement feeding interventions and obtain clinical outcomes.
Date: Saturday, September 21st from 8:30am-5pm
Location:
Home2 Suites by Hilton- Houston Energy Corridor
1106 Sherwood Forest, Houston, TX 77043
Cost: $100 (KCHH employees $75)
Credit: .6 CEU Credit hours for SLPs and OTs
Course Description: 
Feeding evaluations often only provide the minimal picture of what is happening with a child's feeding difficulties and there are few courses that focus on what do to post evaluation; how to implement interventions and obtain clinical outcomes. The intent of this course is to give feeding clinicians practical information for addressing common oral intake concerns with interventions and clinical tools after the evaluation. Our examples and recommendations come from the aspect of treating clinicians and the things we have found to be effective with good clinical outcomes and improvement in skills. Clinicians are often shown products/oral tools but not always provided with practical information about how to utilize them or have limited resources to premade oral tools and need ideas for using items readily available to us at a low cost. Note: We use tools and strategies from many different resources and approaches which will be credited accordingly.
As a result of this presentation the participant will be able to:
Identify common feeding problems/complaints in the evaluation process
Identify problems in the home and modify the environment for max clinical outcomes
Design & implement clinical interventions to address identified feeding concerns in this course
Be able to select/use one clinical tool for each of the common problems addressed in this course
Be able to use a variety of oral tools and intervention approaches to obtain outcomes.
Be able to identify and respond to patient feedback to obtain positive outcomes
Presented by:  Angela Marunowski and Melody Costello