Keeping up with the Developmental Milestones
As we look forward to going back to school, we schedule the kids' wellness visits, get them to their Primary Care Physician (PCP), and make sure that everything is up to date before sending them off to another year of school. For early childhood mothers, PCP visits can be overwhelming within the first five years of their kid's lives, for others, they know exactly where their child is tracking, and developmentally where they need to be. So, how do these moms know what a "natural" progression in development for their child is? We've got the tip!
Start by knowing that every child is different – but knowing your child, and listening to them is KEY! Don't let the timelines be the only thing you look at it. Two big things to look at are recognizing if your child has the motivation to move or if they are more "lazy." Listen to your parental instinct. If something worries you or you feel like you need more answers, a referral to be evaluated will never hurt!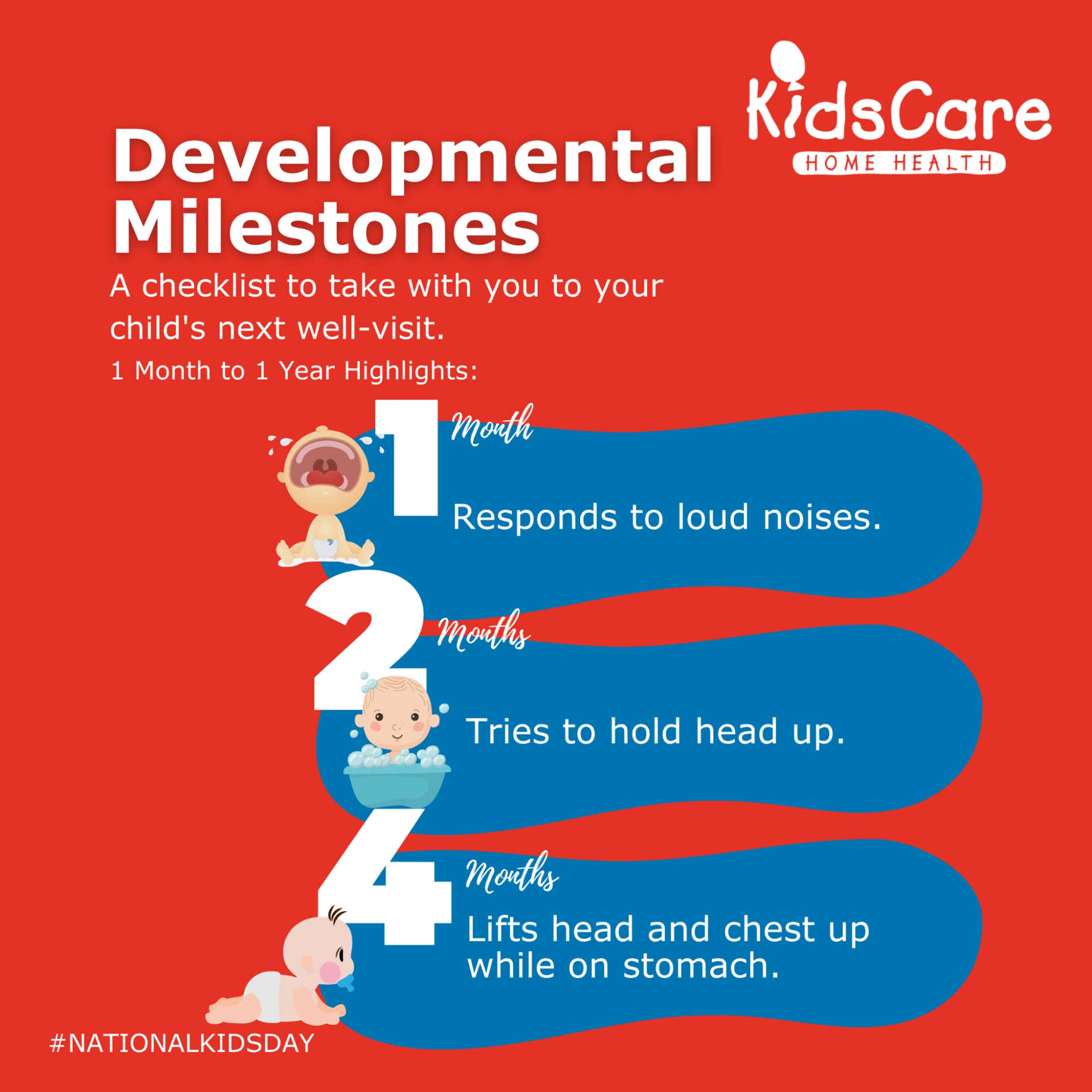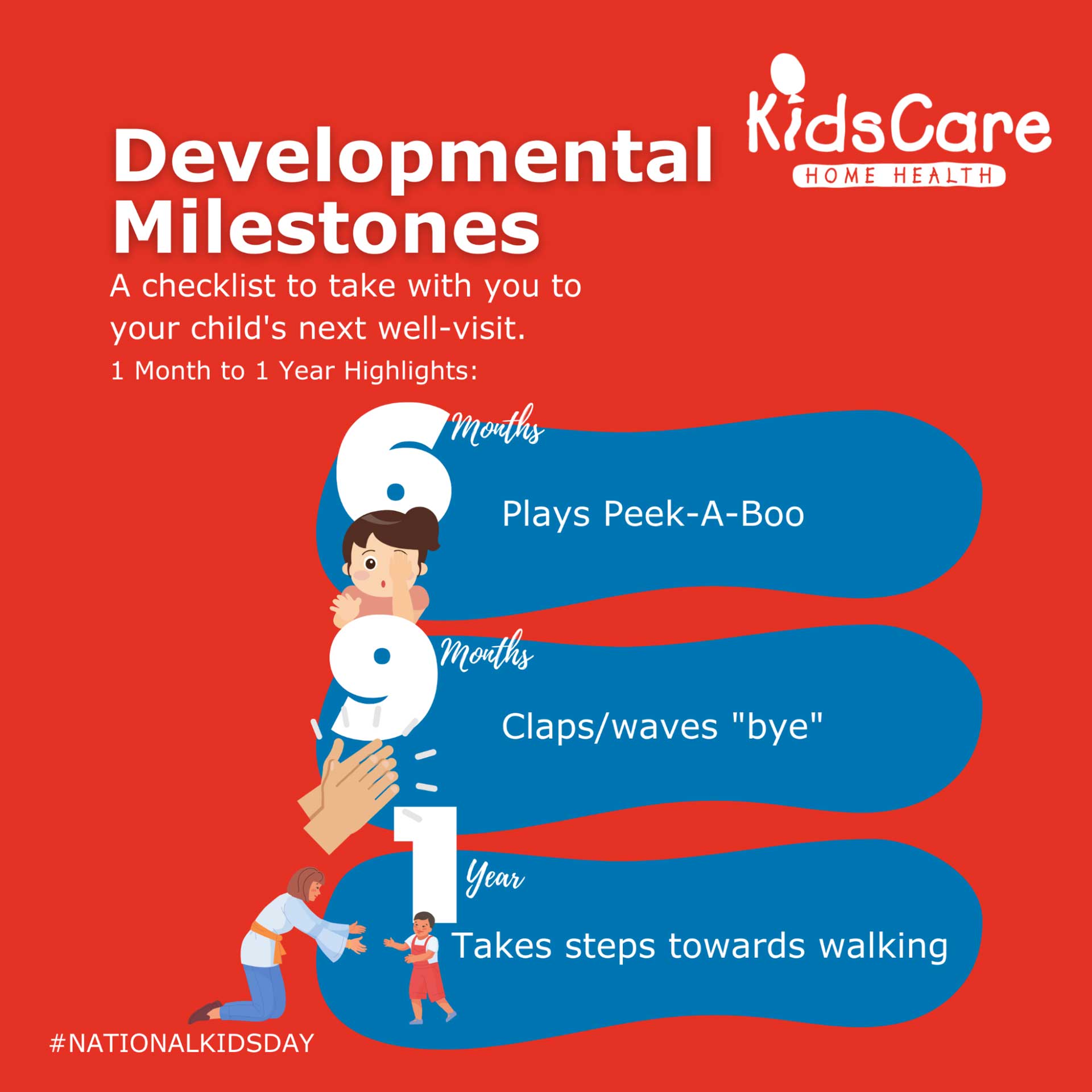 According to the Centers for Disease Control (CDC), developmental milestones are "skills such as taking a first step, smiling for the first time, and waving "bye-bye" are called developmental milestones. Children reach milestones in how they play, learn, speak, act, and move."
KidsCare's Developmental Milestone one-pager (linked here) has everything from 0- 5 years on your child's development. The document focuses on 5 determining factors: age, feeding/self-care, speech/social/play, fine motor skills, and gross motor skills. This can help with doctor's appointments, knowing what questions to ask ahead of time, and knowing what to look out for at home. It's easy to work on the fundamentals with your child, but when it seems they might be developing a little slower than the rest, this one-pager is here to help you figure out what ways to bring these up to your child's doctor. Our Developmental Milestone page is available on our website in both English and Spanish for our bilingual caregivers. We urge PCPs to keep these as a resource library within their practices to share with new moms and utilize it as a universal tracking for your child and others as they come.
These can be utilized as a quick reference for a well-child check to discuss concerns with the PCP or a good resource for doctors and parents to utilize within the first couple of years of your child's development. These developmental milestones are critical to know within the first five years of your child's life. We utilize them internally and are working to make this a key part of our communication within the healthcare community. All kids progress differently but ensuring that their baseline for development is followed closely is key. If you look over the document and see something off with the base of your child's development, you can take the document with you to the next well-child check and ensure their progression is being thoroughly watched and documented.
Questions to Ask Your Child's PCP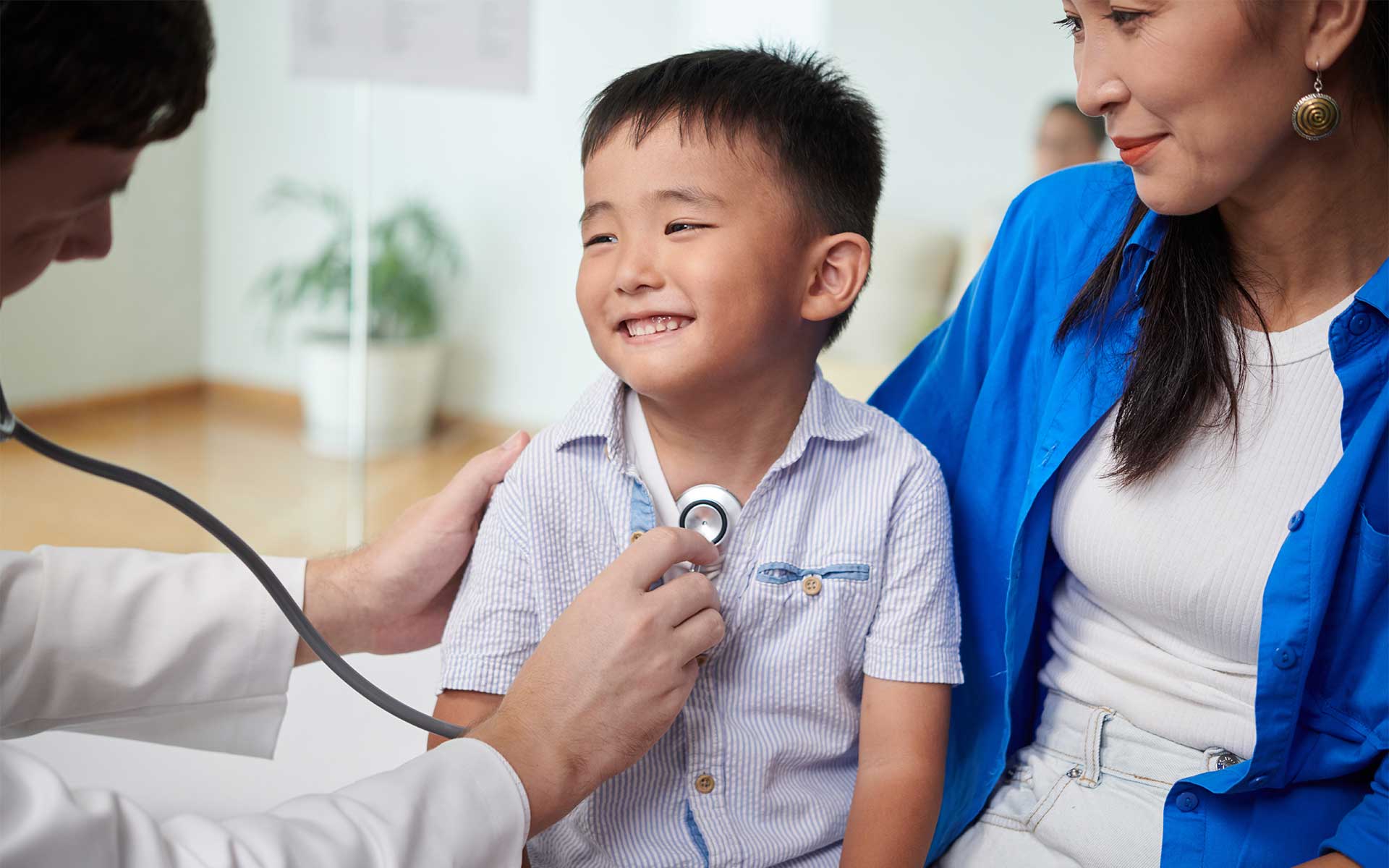 "Is it normal to…"
These questions are common and limitless! If you are seeing behaviors at home in terms of their development that you have questions about, don't be afraid to ask if it's normal for them to be doing so, or if it's something they're not doing yet, this is a great question to ask yourself and then look to the Developmental Milestones one-pager for answers as well!
"Which milestones should my child reach next?"
If you're tracking on the milestones page, you'll know what you can keep an eye out for. However, the doctor might have some insight into ways in which they'll accomplish this quicker, or ways to help the situation. Feel free to ask your child's doctor what milestones to be looking out for, and ones that will help you identify best if your child needs a referral for a PT, OT or SLP!
"What should my child eat?"
This is a good question to help with healthy food habits early. The developmental milestones page gives the indicated months in which your child can be on formula, or other forms of nutrition as well as a guideline to when to introduce solid foods and what to watch for. A good thing to ask the doctor is recommendations for what foods, solids, etc. would be best for introducing to your little one. Or, if your child is older, look into what is the best nutritional supplement for their development!
Whether you're headed back to school for the 5th year in a row, or this is your first "back to school" routine, there is always a checklist. When preparing to go back to school. Here are some of our recommended check-list items as you prepare to get back into this routine:
Start your new sleep schedule early.
Starting your new sleep routine 2 weeks before the school year starts, allow them to acclimate to the new bedtime and wake-up routines. This way, you can ease into the early mornings instead of having to fight exhaustion in the morning. This also helps you, as a parent, get readjusted for the school sleep schedules.
Breakfast is KEY.
A lot of schools provide breakfast in the mornings for kids, but if not – make sure your child has a hearty breakfast. This will ensure their focus remains clear all day, they will be able to stay awake in class and will give them the fuel they need to work throughout the day.

Make sure their backpacks are evenly distributed.


It's easy to fill up a book bag but carrying that around all day can cause some back problems! Make sure you check your child's book bag when you can to see if it is too heavy for them! Clean out the bag, if need be, and work with your child to make sure that they aren't carrying around a lot more than they need to.
Schedule a Well Child Check with your child's PCP.
Make sure your child has the picture-perfect bill of health before they head back to school! Some schools require vaccinations to be up to date, so make sure to check! Take your development milestones checklist with you to ensure that you're asking all the right questions about your child's health and well-being.