We depend on our eyes to see and make sense of the world, and for children, the gift of sight is critical to learning, growing, and thriving. However, one out of 20 children between the ages of three and five has a serious eye problem that could result in permanent vision impairment if not treated in time. Yet, despite these statistics, most preschoolers do not receive routine eye screenings, which are crucial for early detection of eye disease.
Therefore, to help promote the importance of eye health in a child's development, today's post covers everything you need to know about the August awareness month, Childrens Eye Health and Safety Month. We'll explain the importance of this observance, some related eye health history, and tips for getting involved and helping spread the word to friends and family about why eye health awareness is essential to a child's development.
History of Children's Eye Health and Safety Month
Healthy vision is critical for children's physical and intellectual well-being and a driving factor behind the American Academy of Ophthalmology's decision to make the month of August Children's Eye Health and Safety Awareness Month. However, raising awareness for eye health and safety began long before this observance emerged in the 1990s.
Throughout history, eye health has been recognized and studied – dating back to the sixth century when Sushruta, an Indian surgeon, identified and described 76 ocular diseases and related ophthalmological techniques and instruments. Another notable figure in eye health history is Georg Bartisch, a German physician and practitioner of visual medicine and surgery, who produced the first Renaissance manuscript on ophthalmic disorders and eye surgery called the "Ophthalmodouleia Das ist Augendienst."
However, despite these extensive eye health and diagnosis teachings and research, it wasn't until the eighteenth century that the first hospital dedicated exclusively to the practice of ophthalmics opened in London with The Moorfields Eye Hospital.
Eye health advancements continued from there, including the groundbreaking introduction of the ophthalmoscope in the nineteenth century. This device, still used today, allows eye doctors to detect and evaluate symptoms of various retinal vascular or eye diseases by viewing the back of the eyes.
Modern medicine continues to study and address eye health; however, when it comes to children's vision, it is often up to parents and caregivers to remain diligent in monitoring children's eye health by scheduling routine exams and watching for common signs of vision impairments.
Why is Children's Eye Health and Safety Month Important?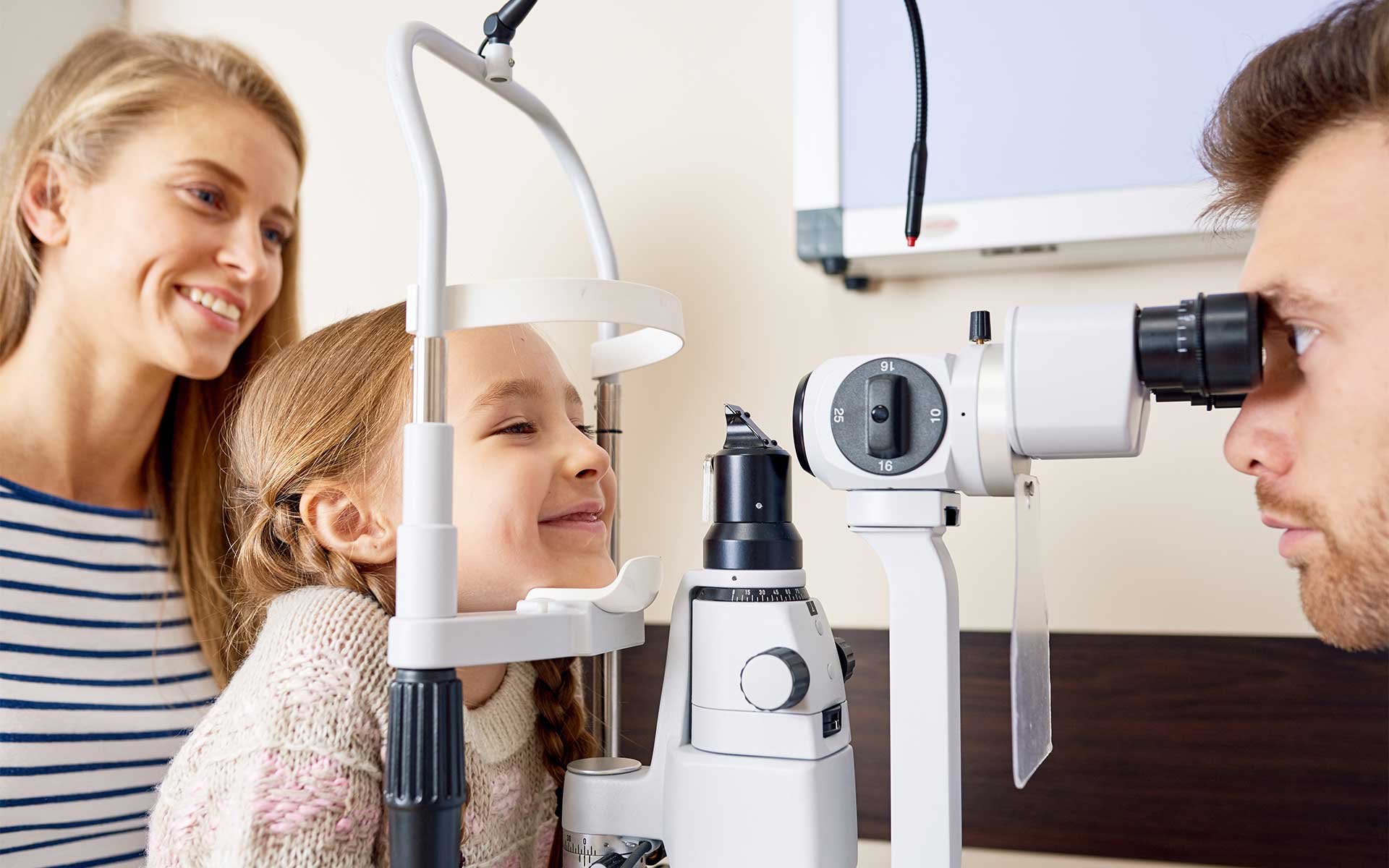 What is August awareness month's goal besides providing information about children's vision health? Children's Eye Health and Safety Month also aims to educate parents and caregivers on the steps to take to ensure that children and students have the best opportunity for success in the coming school year through healthy vision, which includes scheduling an eye exam.
Many parents may not consider making eye screenings part of their children's routine healthcare. However, as children grow, their eyes change quickly, and careful attention to a child's eye health can help catch problems early while their eyes are still developing. Therefore, raising awareness about kids' vision health in the month leading to a new school year is an excellent reminder to make an appointment with the ophthalmologist for a routine eye screening.
Facts About Children's Eye Health and Safety Month
Raising awareness about vision health and eye safety is the key to prevention. Eye impairments can present in children physically, making a problem easy to spot. For example, a "lazy eye" can indicate abnormal visual development. However, parents may not prioritize regular eye exams if there are no physical signs of vision impairment.
Therefore, Childrens Eye Health and Safety Month raises awareness about the importance of routine eye screenings. For the most part, kids may not understand when their eyes aren't healthy, so it's up to the parent or caregiver to stay on top of vision issues. By making children's vision a topic of discussion, this August awareness month reminds the public that eye health should be a regular priority throughout childhood, including routine eye checks before the school year begins.
How to Observe Children's Eye Health and Safety Month?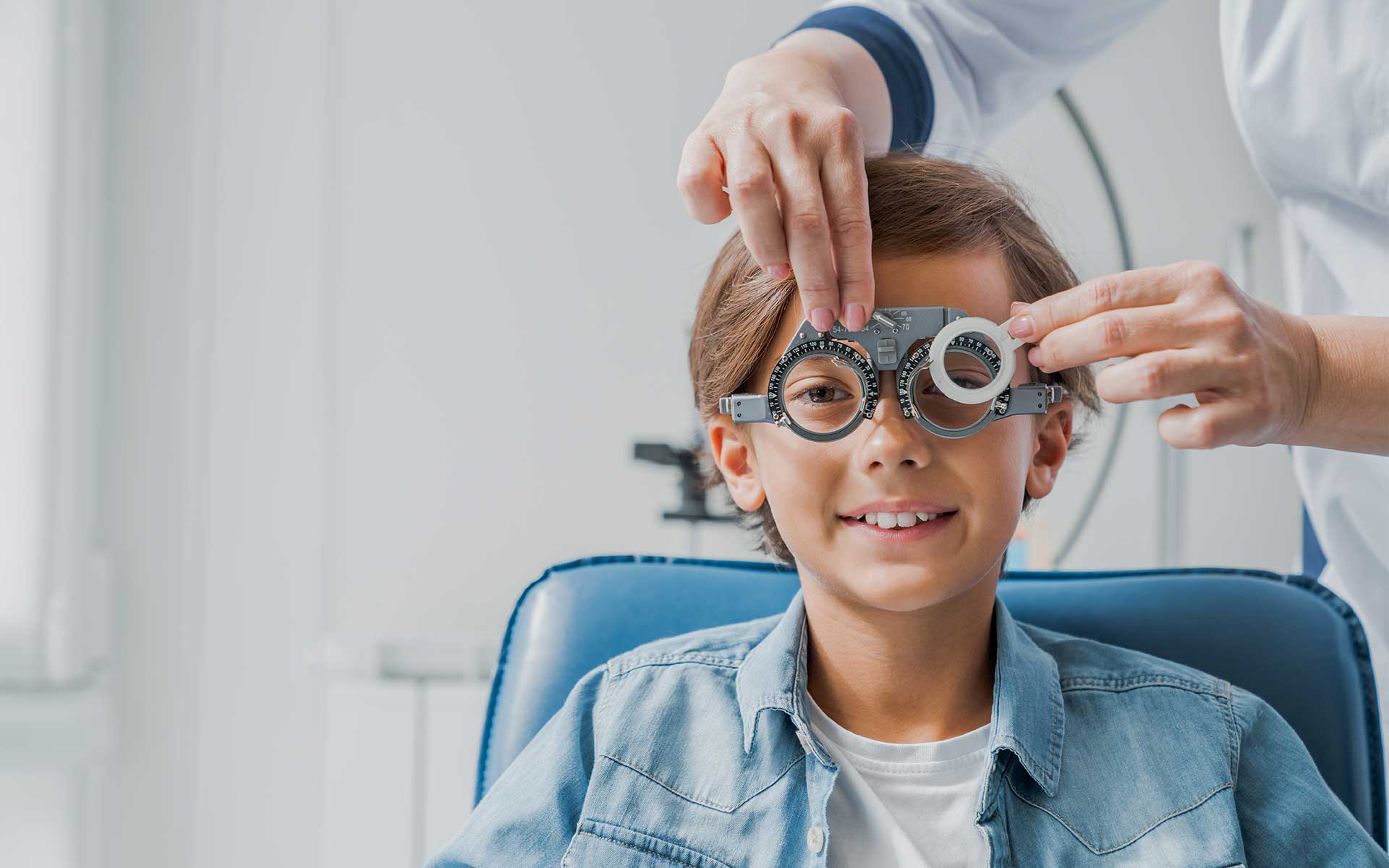 There are several ways to participate in this important month-long awareness campaign, including the following:
Schedule an eye examination for your child in August.
The best way to make sure that the eye health of your child is in order is to schedule a routine eye screening with an ophthalmologist.
Spread the word on socials and in conversation.
It's easy to spread the word about children's eye health and safety during the month of August. Share relevant information and articles on social media – be sure to include the  #ChildrensEyeAndSafetyMonth hashtag – or simply talk about it with friends and neighbors.
Attend a presentation.
Many organizations host presentations in August to raise awareness about this topic, including information about common eye conditions such as amblyopia and strabismus.  Attendees can expect to learn valuable information about eye health and safety for children, including tips about preventing eye injuries in children, signs of possible eye problems, and general eye health recommendations.
Contact KidsCare Home Health Today!
KidsCare Home Health specializes in providing therapy services to children with developmental disabilities to help them reach their full potential through high-quality, individualized care. We are committed to providing our patients with the best possible care and resources, including pediatric therapy services for children with vision impairments.
Get in Touch