How often do you think about your throat and mouth and everything they do to help the body function? When everything is working properly, probably not much. We use our mouths and throats for numerous communication and life-dependent functions, such as breathing, swallowing, talking, and more. So, when a communication or swallowing problem occurs, a trained professional can help – specifically, a speech and language pathologist.
In today's blog post, we're examining the careers of speech-language pathologists, including what they do, how to become one, how much they earn, and more. If you have ever wanted to become a speech and language pathologist or a pediatric speech-language pathologist, then keep reading to learn everything you need to know about this career path.
What Is a Speech-Language Pathologist?
A speech-language pathologist, also known as a speech therapist, is a health professional who evaluates, diagnoses, and treats people of all ages with speech, language, or swallowing difficulties. They work with many types of patients, including stroke victims who are relearning to speak, babies who have trouble swallowing, people who speak with a stutter, or children with language delays.
What Does a Speech-Language Pathologist Do?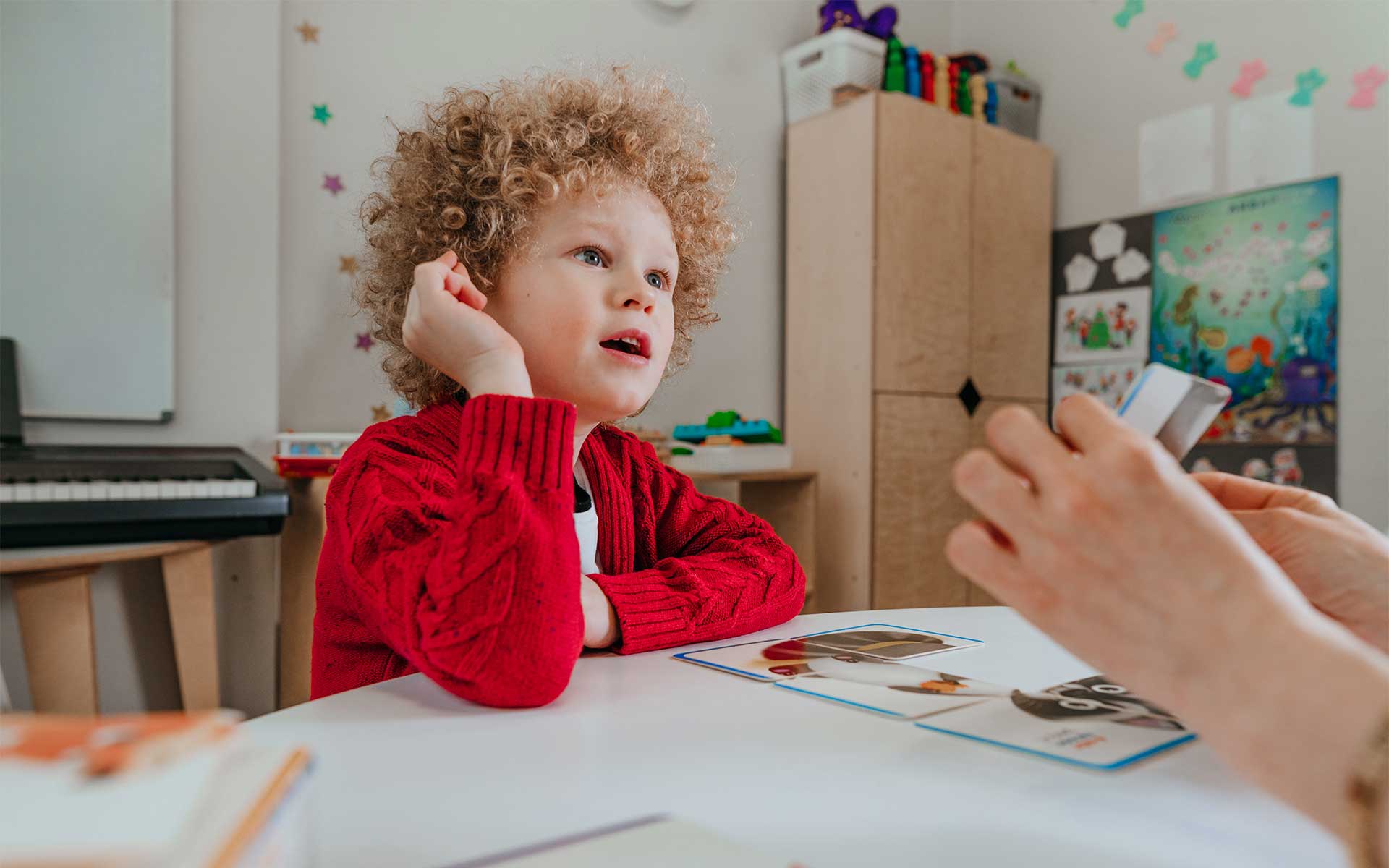 These healthcare providers work with a range of disorders and have many responsibilities. Speech-language pathologists typically evaluate a person's communication or swallowing abilities, diagnose underlying problems, develop a personal treatment plan, provide required therapy, and maintain records to track a patient's progress. Each treatment an SLP offers is called a "therapy"; there are many because SLPs treat multiple different disorders, which are detailed next.
Language disorders
Language refers to the words we use and how we use them to share ideas and get what we want. It involves words, what they mean, and how they go together to form a sentence – including learning what to say and when. Language disorder examples include:
Aphasia – difficulty speaking or understanding others because of damage to the brain
Auditory Processing Disorder – the brain has trouble understanding the meaning of sounds
People can experience trouble with speech, language, or both. Having trouble understanding what others say is a receptive language disorder. Having problems sharing our thoughts, ideas, and feelings is an expressive language disorder. It is not uncommon to experience receptive and expressive language disorders simultaneously.
Swallowing disorders
A swallowing disorder (often called dysphagia) is a general term for a spectrum of conditions that affect a person's ability to swallow. Symptoms include coughing or choking during or after eating, food leaking from the mouth, taking much longer than average to finish meals, weight loss, dehydration, and frequent pneumonia.
Speech disorders
Speech disorders affect the ability to create sound. Speech disorders are a result of various conditions, including:
Apraxia – the brain has trouble directing the movements of the muscles used to speak.
Articulation Disorders – the inability to form certain sounds, such as th or r.
Stuttering – when pauses and repetition break the flow of speech.
Resonance Disorders – caused by an obstruction such as a cleft palate.
Dysarthria – when a brain injury causes a weakness in the muscles used in speech.
Communication disorders
There are two kinds of communication disorders: cognitive and social. Communication disorders can make it difficult for a person to speak, listen, read, or write and are categorized as cognitive-communication disorders. These disorders are often the result of an injury to the brain that causes problems with memory, attention, organization, or reasoning, such as traumatic brain injury, stroke, or dementia.
Social-communication disorders affect social communication, such as greetings, asking questions, taking part in conversations, and talking in ways that are appropriate for the situation. Difficulty with social communication is often caused by autism spectrum disorder or events such as a traumatic brain injury.
How to Become a Speech Language Pathologist?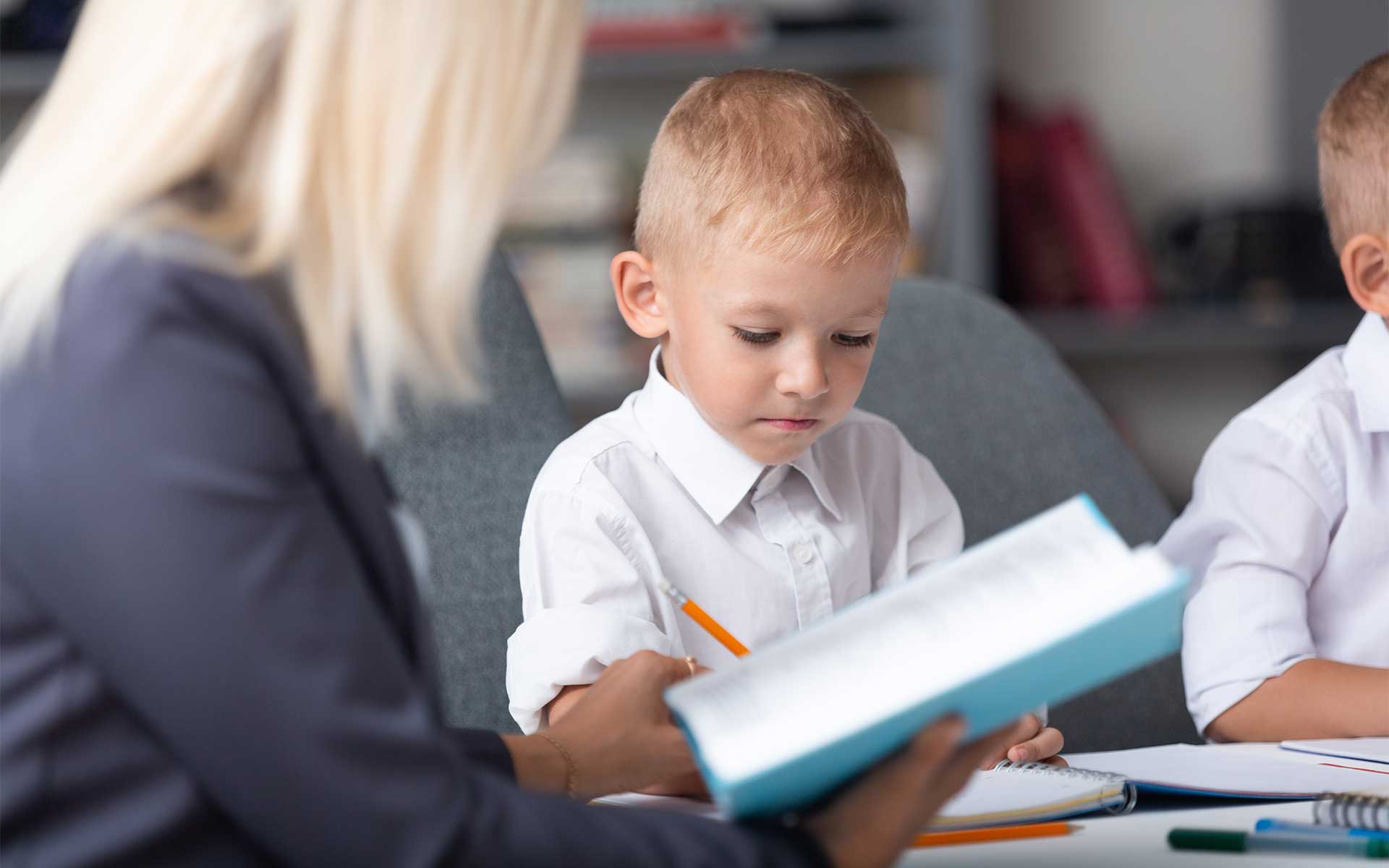 The Bureau of Labor Statistics projects a 28.7 percent employment growth for speech-language pathologists between 2020 and 2030. In that period, an estimated 45,400 jobs should open up.
This career is considered by many to be a fulfilling and desirable occupation for many reasons, including job stability, high pay, and career advancement opportunities. Furthermore, SLPs are directly involved in improving the lives and well-being of their patients, which many find very rewarding. So, what do you need to become a speech-language pathologist? Keep reading to find out.
Speech-Language Pathologist Education Requirements
There are several educational layers to becoming a certified speech-language pathologist and maintaining the license throughout your career.
Earn a Related Bachelor's Degree
The first step is a bachelor's degree that will prepare you for the next step, which is a graduate degree. Two undergraduate degrees are closely aligned with the field: a Bachelor of Science in Speech-Language Pathology and Audiology and a Bachelor of Science in Communication Sciences and Disorders.
However, a few closely related degrees for this career path can also prepare you for graduate studies in speech-language pathology, including bachelor's degrees in education, psychology, or linguistics.
Obtain a Master's Degree in Speech-Language Pathology
Once a bachelor's degree is obtained, the next step is a master's degree in speech-language pathology that is accredited by the Council on Academic Accreditation in Audiology and Speech-Language Pathology (CAA). Standard graduate programs in this field include Master of Science in Speech-Language Pathology or Master of Science in Communication Science and Disorders.
Finish Clinical Fellowship in Speech-Language Pathology
After completing your graduate degree, a post-graduate clinical fellowship should follow, which is a requirement for state licensure. Although fellowship requirements may differ from state to state, many have modeled their clinical fellowship requirements to match those needed to earn the Certificate of Clinical Competence (CCC-SLP) credential through the American Speech-Language-Hearing Association (ASHA), which is also a requirement for licensure.
SLP Clinical Fellowships are usually paid, entry-level jobs obtained after graduation. They are designed to supplement academic training with hands-on experience in a particular focus area, such as swallowing disorders or pediatric language issues. This helps prepare professionals for independent practice within that specialty.
Pass the Speech-Language Pathology Praxis Exam
To earn an SLP license in many states, you must pass the Praxis 2 Examination in Speech-Language Pathology administered by the Educational Testing Service (ETS) with a minimum score of 162.
The Praxis exam covers the foundations of speech-language pathology, including screening and assessment of patients, etiology, planning/implementation of treatment, and more. This required speech-language pathologist exam is offered at test centers around the country on multiple dates throughout the year.
Get ASHA Certification in Speech-Language Pathology
The final step on this career path is to obtain the Speech-Language Pathology Certificate of Clinical Competence (CCC-SLP) through the American Speech-Language-Hearing Association (ASHA). This certification is considered the gold standard internationally and an important medical achievement in the industry.
Most states also require licensure to practice, which can be obtained before or after ASHA Certification. As previously mentioned, many states model their licensing requirements on ASHA's qualifications; however, states' requirements vary, so it's essential to check the state's speech-language pathology and audiology board for complete details.
Maintain Your Certificate
Continuing education is critical in speech-language pathology, as with any healthcare field. Therefore, ASHA Certification Maintenance Standards require that all certificate holders must accumulate 30 professional development hours (PDHs, also formerly called certification maintenance hours or CMHs) during each 3-year certification maintenance interval in order to maintain ASHA Certificates of Clinical Competence (CCC).
What Personality Is Beneficial for a Speech-Language Pathologist?
If you have ever taken the Myers-Briggs Career Assessment, you probably understand how personality traits correlate to the type of work a person may enjoy. For example, someone with a high attention to detail and a flare for the creative can flourish as a producer.
In the field of speech-language pathology, several personality traits make working in the field more enjoyable, which are detailed next.
Loving & Caring
A speech-language pathologist should be loving, caring, and driven to help others. Many people with difficulties related to speech and language get frustrated by their inability to speak,  understand, or perform tasks others may take for granted – so it is the SLP's job to provide encouragement, understanding, and – above all – exercise patience. Furthermore, patients and families in this field may be emotionally demanding, so an SLP must rely on compassion and understanding to support patients and caregivers throughout the process.
Genuinely Interested in What You Do
A genuine interest in this field breeds curiosity and drive. An SLP is in the business of helping others overcome difficulties, which takes time and patience. A genuine interest in problem-solving and helping others overcome difficulties is excellent motivation to go to work every day and make a difference.
Prepared to Always Learn
There are always new findings and recommendations in the practice of speech-language pathology, which means curiosity and drive to stay informed are essential to thriving in the industry.
Responsible & Reliable
Effective communication, planning, and scheduling are as much a part of an SLPs day as the therapies themselves. Therefore, an SLP must be responsible and reliable when working with patients, especially in the field of home healthcare. Patients and caregivers place a great deal of trust in speech-language pathologists' ability to help, and the SLP should, in turn, treat this trust with the respect it deserves.
Stable & Healthy
An SLP needs to be mentally stable and physically healthy to focus on therapies and other tasks involved in their day-to-day routine. A career helping others heal and watching them improve physically and mentally from therapies can be extremely rewarding. However, your mental and physical health should take as much priority as your patient's. After all, we must survive to thrive!
Speech-Language Pathologist in Home Health Care
A speech-language pathologist can work in many environments, including private practices, physicians' offices, hospitals, schools, rehabilitation centers, or long-term and residential health care facilities. However, home health care service is the focus of this section.
A speech-language pathologist in home health care services works in the patient's home, which has many benefits for the patent and the therapist. First and foremost, many people are more comfortable in their home environments, especially young patients in pediatric home health care.
Home health care also makes it easier for caregivers to participate in therapies, which is especially important for pediatric and elderly patients that rely on caregivers for help. An in-home speech-language pathologist sees a variety of patients on rotating schedules, which involves plenty of commuting and working in new environments.
A Typical Day in the Life of SPL in Home Health Care
Curious about what a typical day at work looks like? We tapped one of our KidsCare Home Health Pediatric Speech-Language Pathologists for details about an average day in the field.
A typical day includes patient in-home appointment coordination, sending reminder texts, and answering emails. Our home health SLP typically sees 7-8 patients daily in their homes for therapy, including initial assessments and ongoing reassessments, where primary responsibilities include helping patients with speech, language, augmentative communication, and feeding.
This home health SLP also regularly communicates with speech and other therapists on patient cases, as well as doctors, dieticians, teachers, and specialists (ENT, GI, etc.) to coordinate care. She also devotes time to creating and researching activities, completing paperwork, and updating charts.
Speech-Language Pathologist Jobs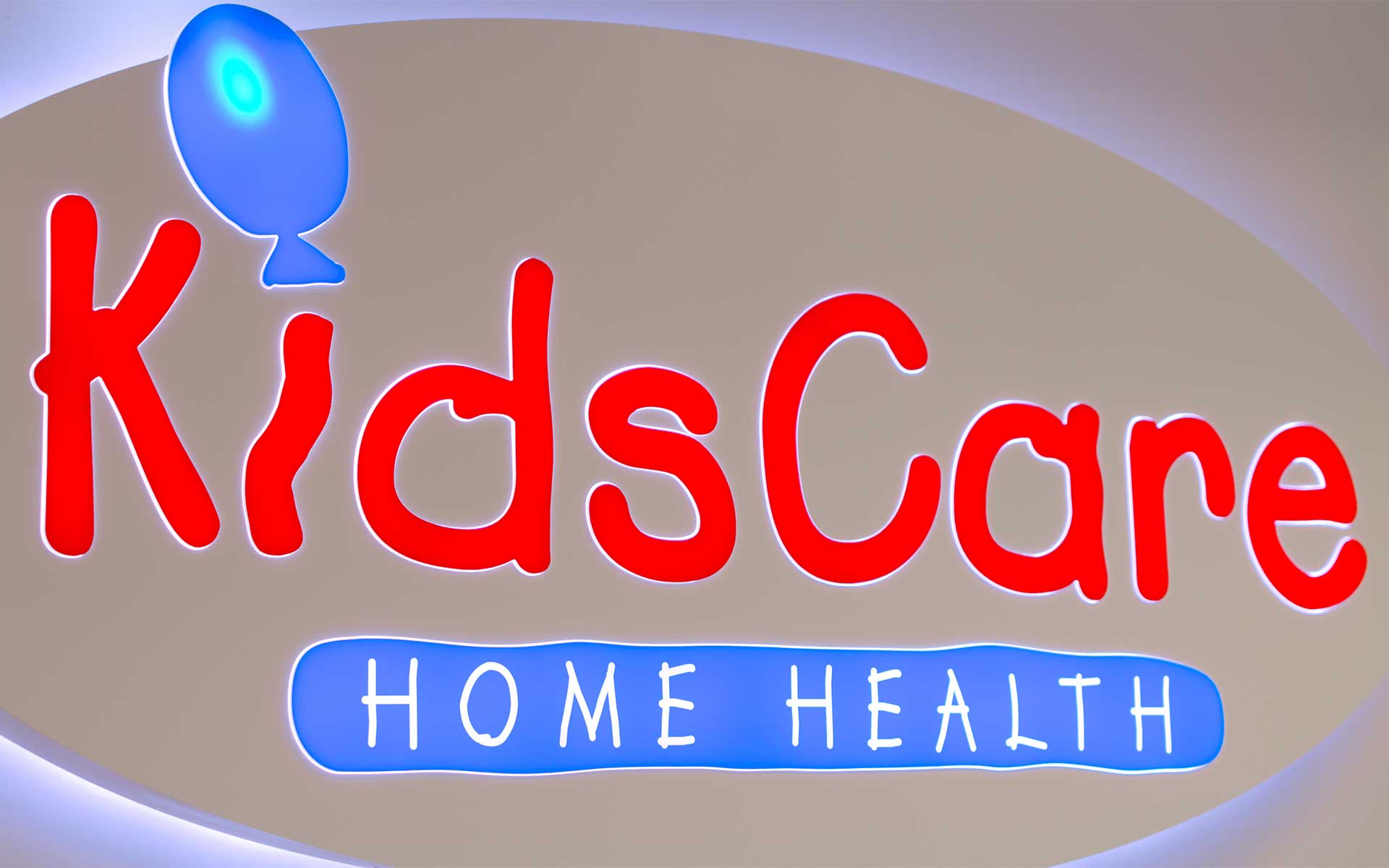 As we mentioned earlier, job stability, high pay, and career advancement opportunities are a few benefits of working as a speech-language pathologist. Add flexible schedules and the opportunity to meet new people regularly to the list if you are interested in providing in-home therapies.
Some in-home therapists have cited isolation or lack of peer involvement as a deterrent to working with pediatric home health agencies. However, at KidsCare Home Health, we prioritize communication and support at every level of our organization to ensure our team of professionals is given everything they need to thrive in the workplace. We also recognize our therapists' and pediatric home health nurses' hard work and dedication by promoting from within and offering low-stress leadership role opportunities.
We are always looking for dedicated, caring, and professional pediatric therapists and skilled pediatric nurses to join our team, and you can learn about available openings on our Careers Page, including those for pediatric speech-language pathologists.
Speech-Language Pathologist Salary
Curious how much a speech-language pathologist makes a year? On average, speech-language pathologists made a median salary of $80,480 in 2020.1 Within this range, the top 25% made $101,110 that year, while the lowest-paid 25 percent made $62,790. Remember, this is an average, and the pay scale may differ depending on experience level and where you practice.
Salary aside, most speech-language pathologists also enjoy great benefits. For example, KidsCare Home Health offers benefits and incentive plans for therapists that meet or exceed industry standards. At KidsCare, we try to tailor benfit plans to fit the individual needs of the staff. These plans often include (but are not limited to) healthcare benefits, vision and dental insurance, mentoring programs, wellness programs, free in-house CEUs, car allowances, and much more.
As one of the nation's leading pediatric home health agencies, KidsCare Home Health was named a 2021 U.S. Top Place to Work and received a 2021 award for being a Top Place to Work in the Healthcare Industry – for both Communication and a Women-Led Place to Work. Ready to join this rewarding team as a pediatric home health nurse or speech, occupational, or physical therapist? Contact us today!