As pediatric home health care providers, we believe therapy, including early intervention (EI), is most effective when conducted one-on-one in a familiar environment involving family members and caregivers. Our quality pediatric home health care is built on the KidsCare Home Health foundations of Commitment, Accountability, Results, and Ethics (i.e., C.A.R.E).
Over the years, caregivers have asked why bagless early intervention is recommended with early intervention programs. So we jumped at the opportunity to explain what it is, including why it benefits a child's program and everyone involved.
What is Bagless Early Intervention Therapy?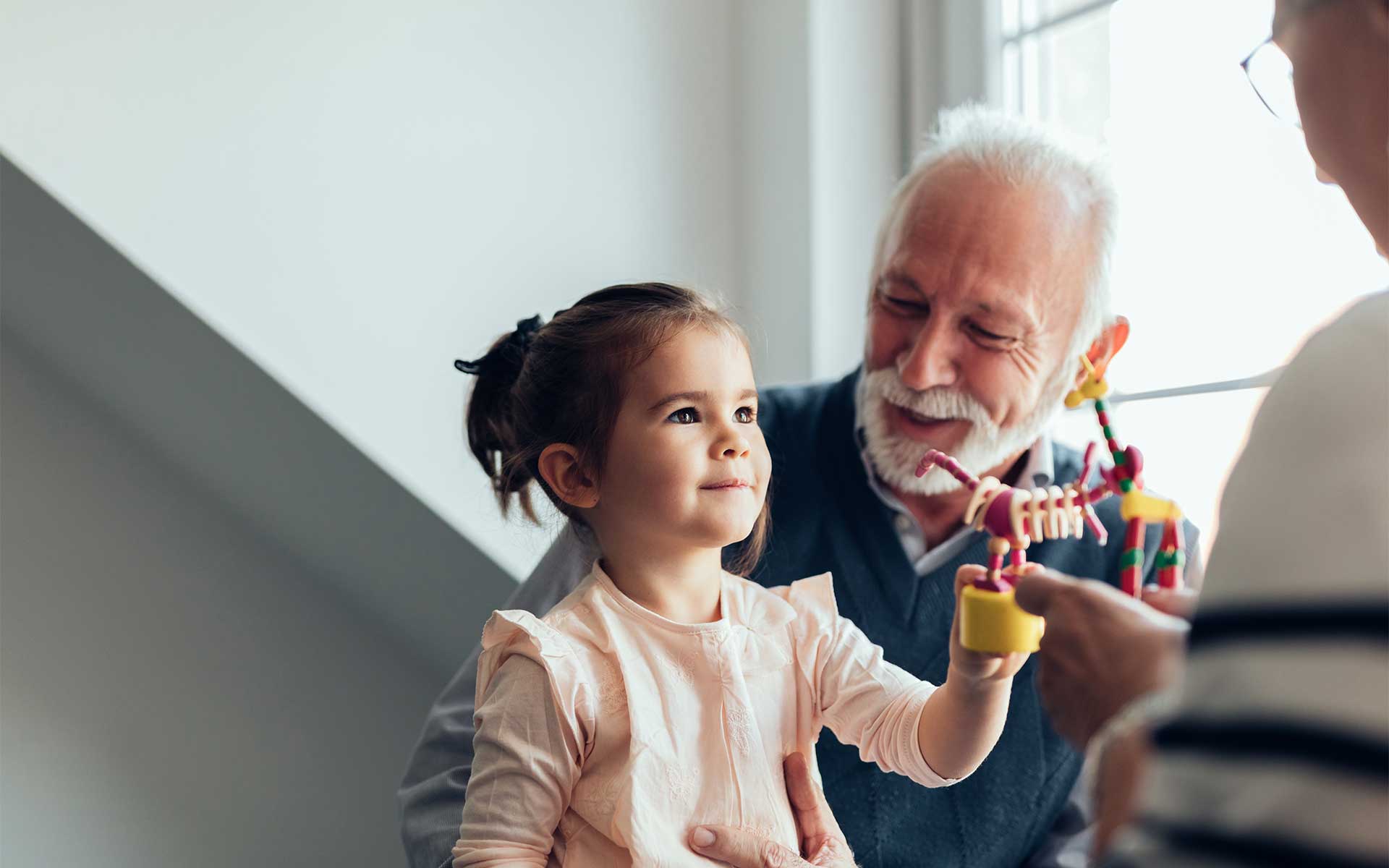 It may be a strange name, but the bagless therapy approach is quite literal by definition. When pediatric therapists use bagless early childhood intervention therapy, they show up without a bag of toys or tools to use during the therapy session. So, although that answers the burning question of what bagless intervention looks like in literal terms, it doesn't explain what the practice accomplishes.
Bagless therapy has become popular in early intervention therapies, and the purpose is well illustrated in the article, "What about MY Toys: A Bagless Approach in Early Intervention".1 As the article describes and other IE professionals concur2, taking a bagless approach to early intervention autism or early intervention speech therapy, to name a couple of examples, can increase caregiver interaction by involving the family in selecting routines and materials already in the home to address the goals on the Individualized Family Services Plan (IFSP).
Reasons to Choose Bagless Approach to Early Intervention
Bagless intervention is flexible, individualized, and adaptable and encourages caregiver interaction between therapy appointments. For example, when early intervention speech therapy activities utilize items already present in a patient's home, work with that item can continue between caregiver and child after the therapist departs.
Although arriving at an appointment without a bag of tools may seem daunting for professionals working in early intervention therapy or unusual to the families involved, there are plenty of reasons for its rising popularity.
It's Fun for Both the Kids and the Parents
Bagless early intervention therapy provides practical and functional support and creative solutions for everyday activities that the child and their caregivers can explore together anytime. When early intervention therapy involves family routines, activities, and materials that are natural to the child to promote skill development, it creates more opportunities for the family to get involved with the IFSP (Individualized Family Services Plan) between appointments.
For example, if a child struggles with safely walking up or down stairs, bagless early intervention occupational therapy may involve practicing "stairs" on the family's actual stairs. This practice, which often looks more like play than therapy, can continue every day between the child and caregiver after the therapist leaves.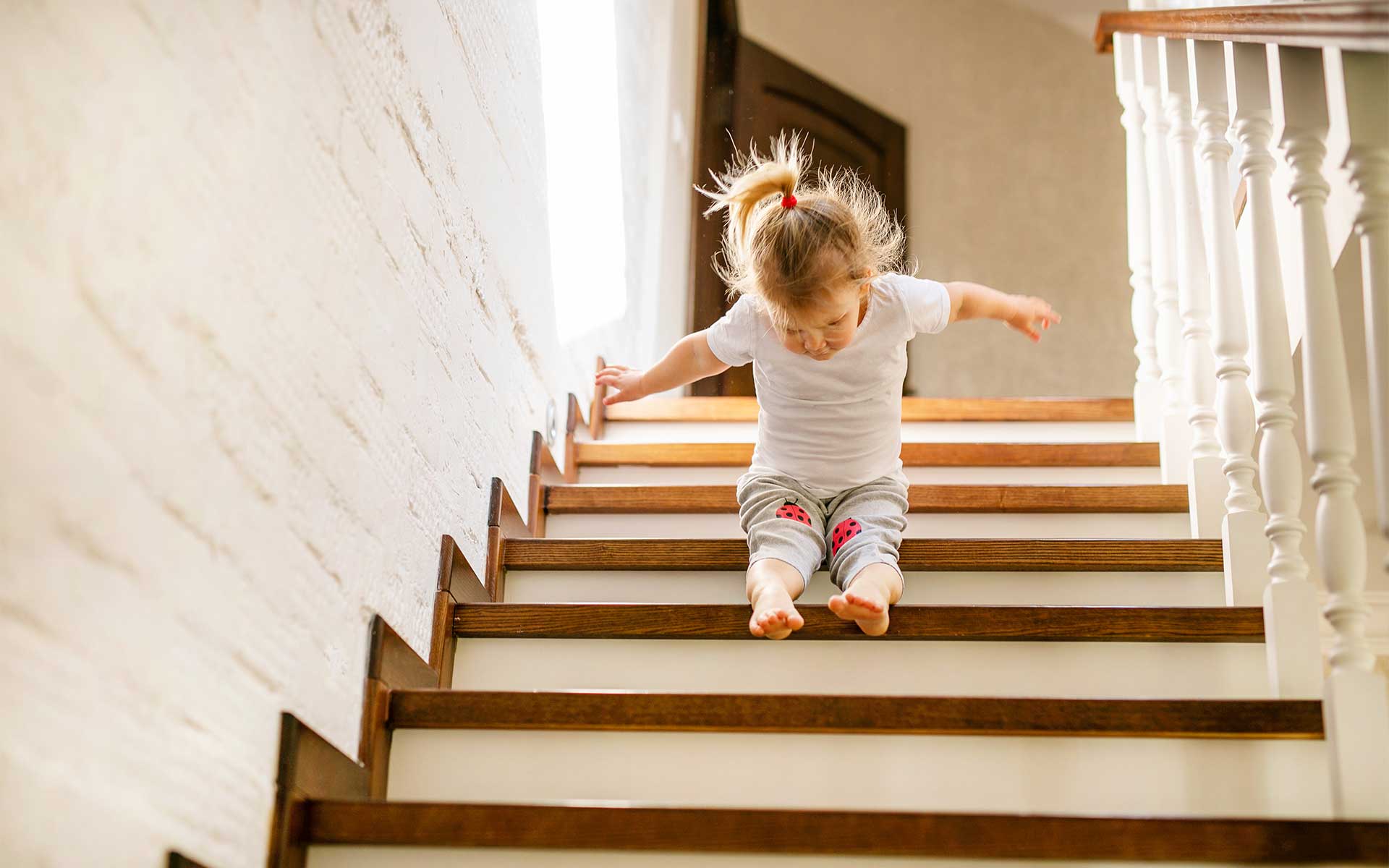 Flexible Learning Schedule
Bagless early intervention therapy offers a great deal of flexibility, as it focuses solely on the child's needs and the family's goals using tools they are familiar with. The home health therapist is completely immersed in the patient's world and uses creative clinical skills to develop a treatment plan that involves everyone. Therapy is flexible and adaptable and focuses on the family's priorities.
It Brings Families Together
Although we've already touched on this quite a bit, it's an important aspect of bagless intervention therapy. For example, the bagless approach to early intervention occupational therapy may involve a family meal with the therapist. With all caregivers involved, the therapist isn't just helping the child advance toward a milestone but also showing the family "therapy in action" that is easily repeatable at any meal.
Bagless Intervention Therapy Ideas
Bagless intervention applies to speech, physical, occupational, and developmental therapies. Home health therapists practicing bagless early intervention can get really creative finding functional solutions around the house – and it can be great fun when the child and family get involved in scavenging as well!
Following are a few examples of how bagless therapy can replace store-bought toys.
Store-bought toy: plastic stacking cups
Bagless alternative: Tupperware
Store-bought toy: shape sorter
Bagless alternative: a cardboard box and items found around the house. Cut the items' shapes into the cardboard box
Store-bought toy: stacking rings
Bagless alternative: wooden spoon or rolling pin and bracelets or scrunchies
Whether it's autism or speech therapy early intervention, the benefits of taking a bagless approach are plenty. So, no need to worry when a home health therapist shows up empty-handed for an early intervention program therapy session. They are simply ready to immerse themselves in the patient's world and work as a unit to achieve milestones based on the family's goals.
If you or a loved one is interested in pediatric home health therapy, contact KidsCare Home Health today. We are committed to providing the highest quality pediatric home health care services to children with special needs across the country.