The Houston Chronicle recently recognized Companies and Organizations in the Houston metro area as Top Places to Work for 2021. We are thrilled to announce that KidsCare Home Health has won the Top Workplaces Award two years in a row in Houston! This year, KidsCare was ranked 44 out of 55,000 companies that participated.
Top Workplaces awards are based solely on feedback from employees. Employees rate their companies in areas such as leadership, cooperation, communication, work-life balance, training, pay and benefits. We are so proud of our Houston team and strive to be a Top Workplace in all of our locations.
"Out of 55 THOUSAND participants, I am so honored to say that my company, KidsCare Home Health, was chosen by our employees to be in the Top Employers of Houston! Only 175 companies were chosen, and what a true honor and blessing to be one of them! My little company that could…started 18 years ago with just a dream and a desire to be the best employer for therapists and employees in the home health space in Dallas. But we started with just one therapist – me! We now have over 800 employees and have expanded to Maryland, our 5th state!"
-Cortney Baker, CEO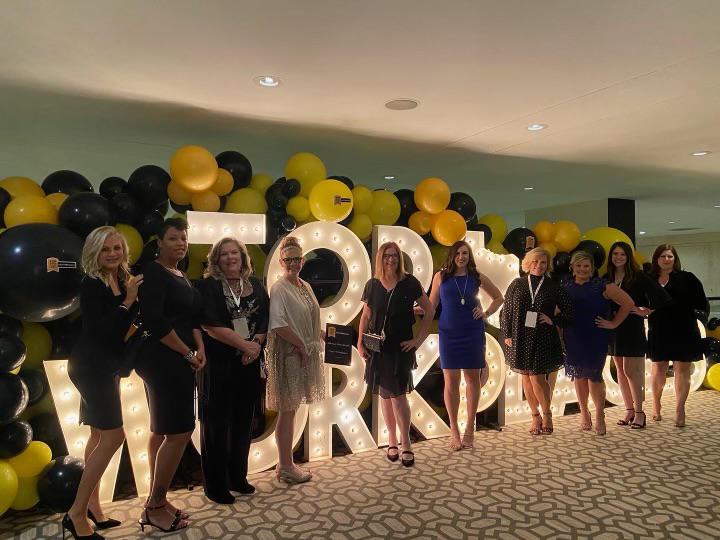 KidsCare's Houston leadership at the Energage Top Workplaces Celebration!
Interested in joining our team? Start the conversation today about a career with KidsCare Home Health. Visit our careers page and talk to one of our recruiters!