The Houston Chronicle recently recognized Companies and Organizations in the Houston metro area as Top Places to Work for 2020. We are thrilled to announce that KidsCare Home Health was named a Top 130 Workplace. We are so proud of our Houston team and strive to be a Top Workplace in all of our locations.
Top Workplaces awards are based solely on feedback from employees. Employees rate their companies in areas such as leadership, cooperation, communication, work-life balance, training, pay and benefits. This year 2,813 local companies were invited to participate and 130 Houston employers received recognition as a Top Workplace.
"Thank you Houston staff for putting the C.A.R.E. (Commitment, Accountability, Results, Ethics) in KidsCare! Because of you, we're a great place to work!"
-Cortney Baker, CEO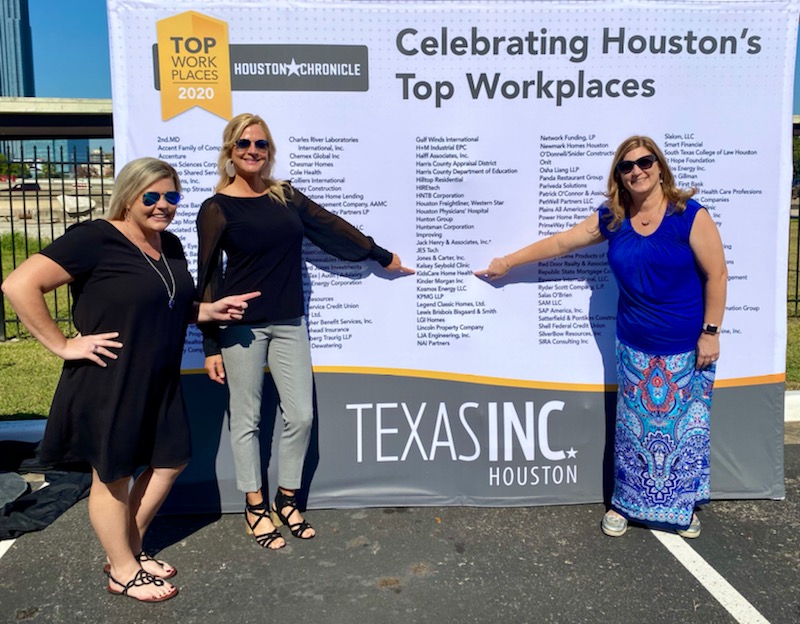 Here is our Houston team celebrating KidsCare Home Health winning a spot as a Top Workplace! Congrats KidsCare Home Health Houston!
Interested in joining our team? Start the conversation today about a career with KidsCare Home Health. Visit our careers page and talk to one of our recruiters!