Meet Kaili Eszlinger, a Speech Language Pathologist here at KidsCare Home Health. Kaili has a different story than most on how she and her wife started their family. Kaili was a foster parent for 5 five years and took care of 14 kids under the age of five. Kaili had around 4-5 kids at a time during these 5 years. Amongst their foster care kids, they found their two sons, Victor and Berkeley. Which is where our story begins.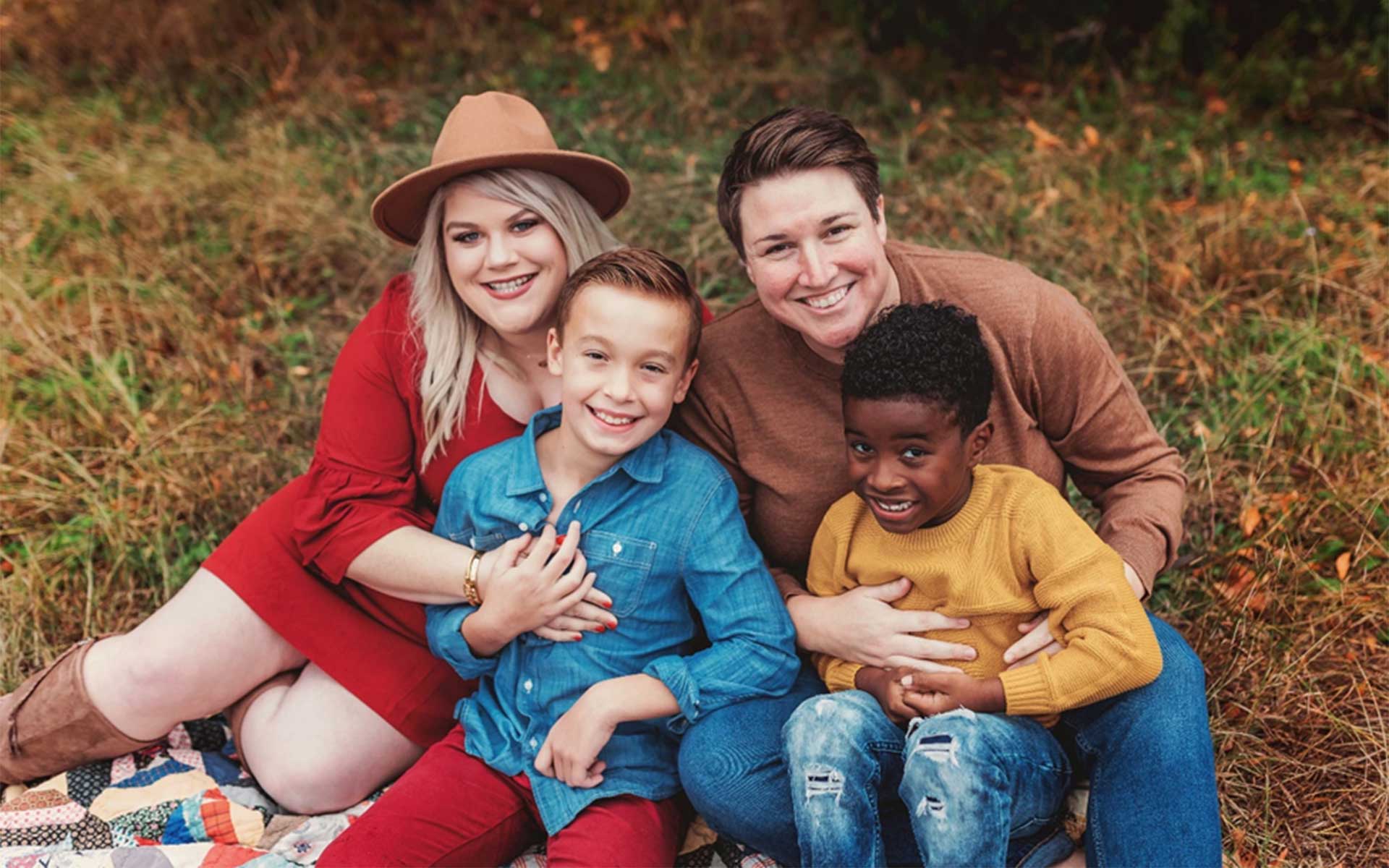 "The foster care system is extremely overpopulated in Texas, so many kids need foster homes," Kaili told us. As part of the foster care protocol, all kids are required under age three to have early childhood intervention (ECI) checkups during the beginning stages of the foster care process.
Lots of kids in foster care need speech, occupational therapy, and physical therapy because of issues surrounding neglect or other issues that they forgo as they carry through different homes. What is so different about Kaili's story, is that she was able to help Victor's grandmother get a referral for private home healthcare therapy and was able to utilize KidsCare for speech therapy.
Kaili fostered Victor from 6 months to 2 years of age. CPS then placed him with his grandmother but Kaili was fortunate to stay in contact with her so she could watch Victor grow. Around age 2 ½ Victor's grandmother told Kaili that he stopped talking and had a limited vocabulary, so Kaili recommended getting a speech therapy referral sent to KidsCare.
When Victor was about 5 years old his grandmother reached out to Kaili and asked if she would adopt him. At that time, he was still receiving speech therapy with KidsCare and loved his therapist. Kaili and her wife wanted to keep consistency for Victor while he transitioned to her home so he continued speech therapy with his KidsCare therapist for about a year after they adopted him and then he was discharged because he no longer qualified.  Lastly, Kaili used KidsCare for ST, OT, and PT services for three of her other foster children because she knew the benefits of home health therapy.
May is #NationalFosterCareMonth, while there are lots of things to note during this month with Foster Care, one thing a lot of people do not know is the importance of (ECI) for kids both under (required) and over (recommended) the age of three. There are so many things that these kids go through, especially if they are passed from home to home, and making sure that they, from an early age get the therapy they need, will help set them up for the future.
A lot of times, foster care kids are delayed in developmental practices because of lack of attention, if they have been in homes with lots of kids or just the trauma of moving homes at such a young age. While there are government-provided therapists for foster care kids, you can always get a referral from your doctor for a private home healthcare company like KidsCare, which will allow you to have the sessions in the comfort of your own home which is a familiar place for your child to learn and assist them with their developmental needs.
Victor is now 8 years old, and Berkeley is 11. Kaili and her wife share a wonderful family and are huge proponents of the Foster Care system. Because of this system, they were able to build their family with their beautiful boys.
As part of celebrating #NationalFosterCareMonth, we look to different ways in which we can assist both foster care families, but also the kids themselves. If you are in the foster care family system, do not hesitate to reach out to your local PCP to receive a referral for ECI for your kids through KidsCare Home Health, we would love to be able to help your family, just as it was done for Kaili's!